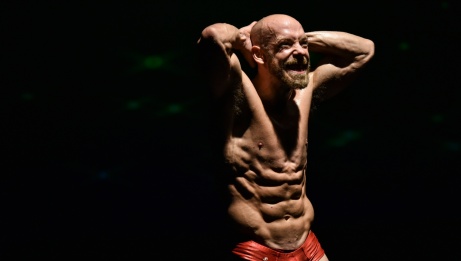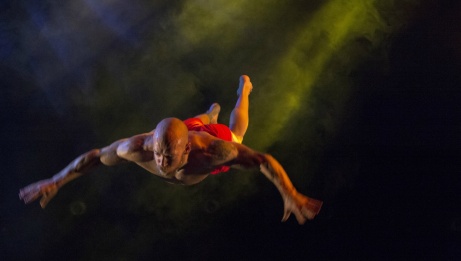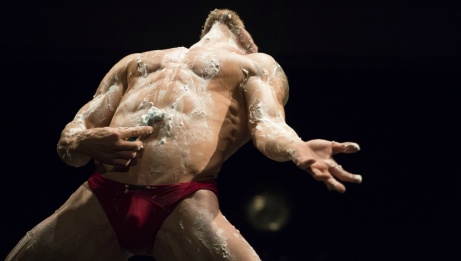 NAC Livestream

≈ 45 minutes · No intermission
Feasting on Famine looks to explore themes on obsession, addiction, commodification and corporatization. Using health-fitness and bodybuilding culture as a lens, Feasting on Famine explores how corporations have altered, created and monetized the industries of "success" and "health". The human being becomes both the proponent and the dependent of big business. The body becomes a corporation where body-fat, water, calories and muscle mass are the measures for profit and loss margins. Where gains and profits are paramount, success is attained at any and all costs.
Radical System Art (RSA) was formed in February of 2014, in Vancouver, BC, Canada. RSA aims to create performance works that push innovation in both the physical and visual arts. Artistic Director Shay Kuebler is an artist whose foundation began in dramatic arts and traditional martial arts at the age of 4. Shay places a great emphasis on honouring and supporting his diverse background in the arts through continued study and training, which has included focused studies in martial arts, dance, theatre and music in Brazil, Japan, China and The USA.
This #DanceForth event is an NAC Dance presentation, livestreamed from The Dance Centre in Vancouver.
A small invitation-only audience will be present at the show, following all venue safety protocols.