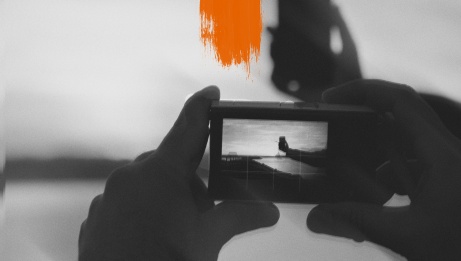 Gathering dozens of performers in a natural environment, moving together in choreographed formations, Reframed gives poetic voice to online shorthand and emojis.
In contrast to the isolation of reacting to information on a screen, the project aims to physically transform an escalating online discourse into a voiced expression of multiple perspectives.
As an examination of outrage and divisiveness, propelled and exacerbated by virtual algorithms, Reframed poses the question: "How do we engage?"
Produced in association with Vancouver New Music, Dance House and Vancouver Civic Theatres. Special Thanks to Bard on the Beach and BC Bike Fest.
Exact time and location of this event to be confirmed. Please check here for updates.
Please note performance time is indicated in Eastern Daylight Time (EDT). Please adjust for your local time zone.
---
As the performing arts sector continues to face unprecedented challenges due to the COVID-19 pandemic, the National Arts Centre has responded with Grand Acts of Theatre, an initiative to bring Canadian artists and audiences together. Eleven of Canada's most innovative theatre companies have been engaged to create and perform large-scale, new works in response to these times, which will be performed outdoors in front of live audiences in various Canadian locations, filmed, and later shared online.
This event will be photographed and recorded, with excerpts being presented online at a later date, so we are advising all attendees that by attending the event, individuals are deemed to consent to the recording of their image and use of their image in connection with recordings and photographs of the event, which may be published. All video recordings and images of the event captured by the organizers shall be the sole property of organizers and all rights of personality, publicity, privacy, or other rights of participants in recordings or photographs shall be deemed to have been waived.