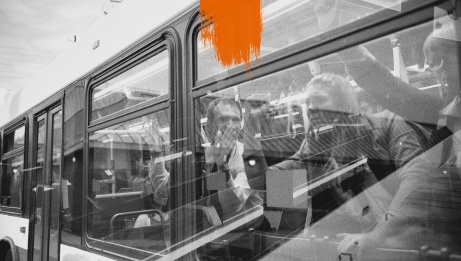 A celebration of our joyful drive for communal ritual, no matter what the restrictions we may live under.
Something Bubbled, Something Blue casts a surreal lens on the concept of a COVID wedding by playfully manifesting the metaphor of personal bubbles as inflatable Zorbs, which will be inhabited by the formally-attired members of a wedding party. Through music, choreography and live art gesture, this piece gamifies the limitations that the pandemic places on communal events. It aims to side-step the false choice between isolation or reckless endangerment, by exploring and exploiting the necessary restrictions that keep us safe but apart.
In lieu of gifts, donations to The AFC would be appreciated.
---
As the performing arts sector continues to face unprecedented challenges due to the COVID-19 pandemic, the National Arts Centre has responded with Grand Acts of Theatre, an initiative to bring Canadian artists and audiences together. Twelve of Canada's most innovative theatre companies have been engaged to create and perform large-scale, new works in response to these times, which will be performed outdoors in front of live audiences in various Canadian locations, filmed, and later shared online.