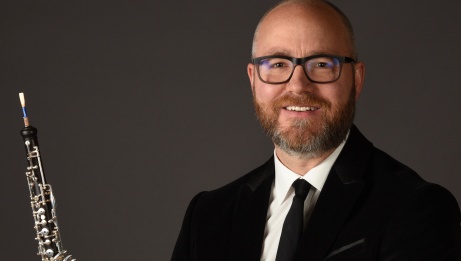 Every weekday, we will be showcasing the wonderful musicians of Canada's NAC Orchestra on YouTube. Enjoy!
Have you ever wondered what a musical tweet sounds like? For today's NACO Lunch Break, Principal Oboe Charles "Chip" Hamann shares the first three of six Twitter Études for Solo Oboe composed for him by Canadian composer John Burge.

No. 1, "Repeating Notes"
No. 2, "Stationary Control"
No. 3, "Double Read Blues"

Don't miss tomorrow's Lunch Break for the remaining three!