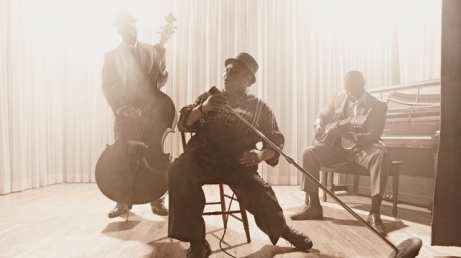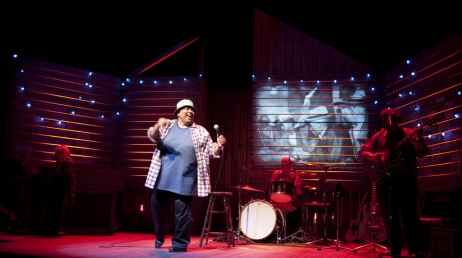 ≈ 90 minutes · No intermission
Produced by Belfry Theatre (Victoria, BC)
Before Elvis sang "Hound Dog" and Janis Joplin belted out "Ball & Chain", Willie Mae Thornton had already been there and done that. Her powerful voice, sexy songs, and larger-than-life stage presence made her a blues legend. In this musical, starring Jackie Richardson – "Canada's first lady of jazz" – you'll be part of the scene at a '70s club in L.A., where Big Mama tells her story and sings the blues – which she once described as "nothing but life, good food, good times, and good sex." Guaranteed to rock your soul.
"BLOCKBUSTER OF A SHOW… Richardson GETS IT ALL RIGHT"
– Ottawa Citizen

"You absolutely MUST SEE THIS SHOW. ELVIS PRESLEY EAT YOUR HEART OUT"
– Ottawa Life Magazine

"RIVETING…MAGNIFICENT… …This is a role Jackie Richardson owns."
– Folk Roots/Folk Branches

"NOT TO BE MISSED…
…be BLOWN AWAY by Richardson's POWERHOUSE PERFORMANCE"
– Capital Critics Circle

"Life does not get any better than an evening spent with Ms. Richardson!"
– Charlebois Post

"Thank you again and again Jackie Richardson. We will never forget you."
– Capital Critics Circle

"Go feed your soul!"
– Charlebois Post
Please Note:
Due to overwhelming demand, Live Rush tickets are restricted to Tuesday, Wednesday and Thursday performances only.