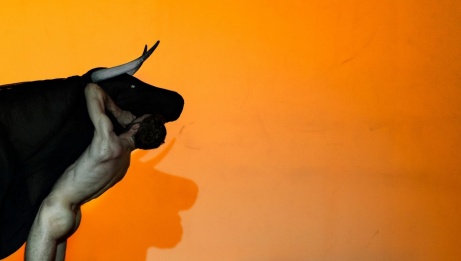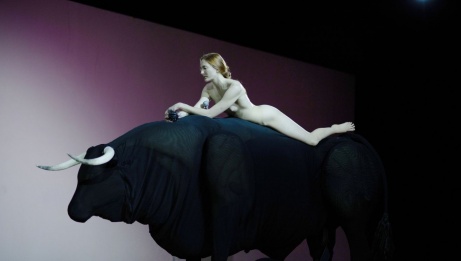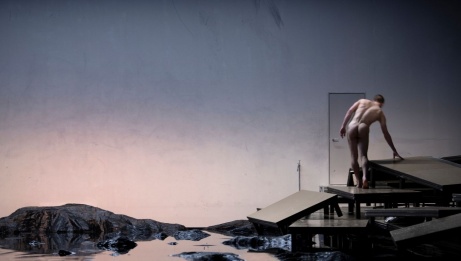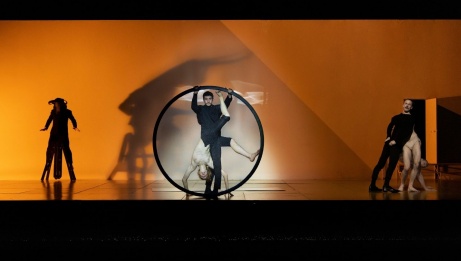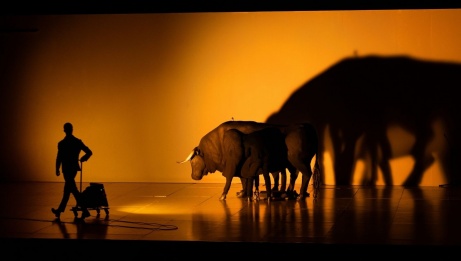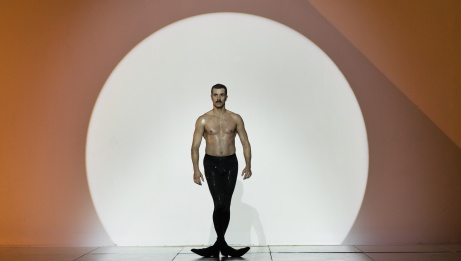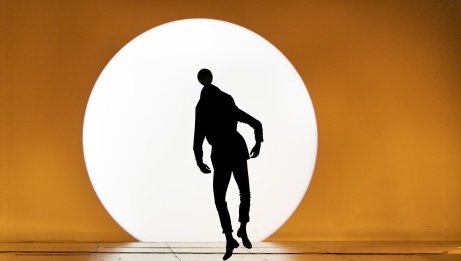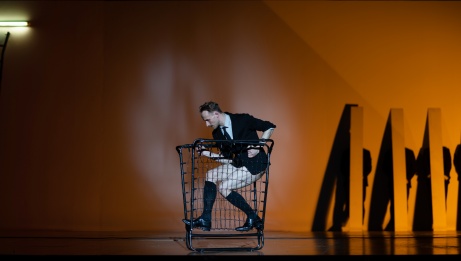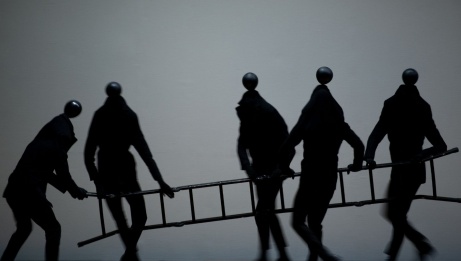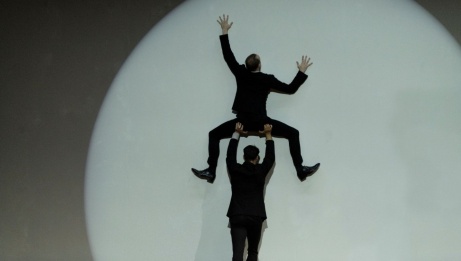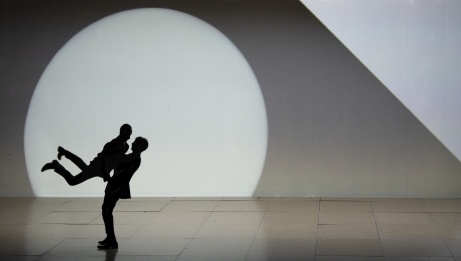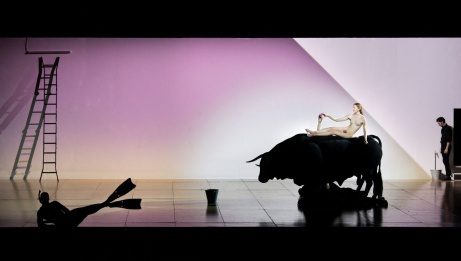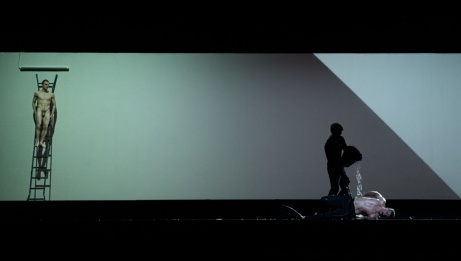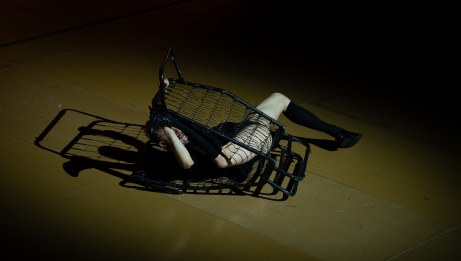 Dance
Contemporary
Cross-disciplinary
"Papaioannou conjures up intimate metaphors, distressing and at the same time dazzling with beauty." Odile Morain, franceinfo:culture, 2021
In-person event

≈ 1 hour and 45 minutes · No intermission
Athens-based Dimitris Papaioannou is a dreamscaper and a shapeshifter, a creator of intense imagination whose use of historical references with sleight of hand illusion result in environments of pure fantasy. Having gained early recognition as a painter and comic artist, he turned his focus to the performing arts and made an indelible stamp on the arts scene in Greece before becoming more widely known as the creator of the opening ceremonies for the 2004 Athens Olympic Games.
Papaioannou's latest creation, Transverse Orientation, plunges into the beautiful world of the surreal and absurd. Eight performers move the set around and install new elements so that it is continually transforming in a dream-like state. The play of light, shadows, water, a bull and strange entities form enigmatic imagery that are left for interpretation. This piece gives the viewer space to be carried away, experience wonder and ask themselves deeper questions.
Transverse Orientation has toured Europe to sold-out crowds and standing ovations. The NAC welcomes this unique work in its Canadian premiere.
---
Executive Production 2WORKS in collaboration with POLYPLANITY Productions
A production of ONASSIS STEGI
Created to be premiered at ONASSIS STEGI (2021)

Co-Produced by Festival d'Avignon, Biennale de la danse de Lyon 2021, Dance Umbrella / Sadler's Wells Theatre, Fondazione Campania dei Festival - Napoli Teatro Festival Italia, Grec Festival de Barcelona, Holland Festival – Amsterdam, Luminato (Toronto) / TO Live, New Vision Arts Festival (Hong Kong), Ruhrfestspiele Recklinghausen, Saitama Arts Theatre / ROHM Theatre Kyoto, Stanford Live / Stanford University, Teatro Municipal do Porto, Théâtre de la Ville - Paris / Théatre du Châtelet, UCLA's Center for the Art of Performance

With the support of Festival Aperto (Reggio Emilia), Festival de Otoño de la Comunidad de Madrid, HELLERAU – European Centre for the Arts, National Arts Centre (Ottawa), New Baltic Dance Festival, ONE DANCE WEEK Festival, P.P. Culture Enterprises Ltd, TANEC PRAHA International Dance Festival, Teatro della Pergola – Firenze, Torinodanza Festival / Teatro Stabile di Torino - Teatro Nazionale

Funded by the Hellenic Ministry of Culture and Sports
Dimitris Papaioannou's work is supported by MEGARON – THE ATHENS CONCERT HALL
The presentation of Transverse Orientation is made possible with the support of the ONASSIS STEGI - Outward Turn Program.