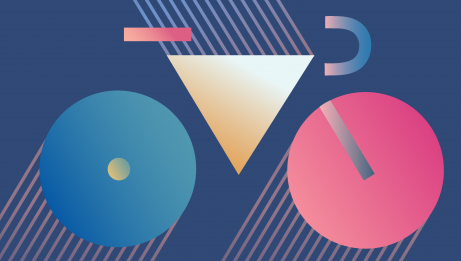 Bicycle Film Festival
Presented by EnviroCentre
Come to a freewheeling night at the movies – the Bicycle Film Festival is coming to town!
Ride around the world with this extravagant selection of bicycle-themed short films and take a peek at the many ways people use bicycles in their lives. But be warned, this series is not just for bike buffs – the films are bound to inspire, entertain, and thrill no matter what your preferred mode of transportation.
The Bicycle Film Festival includes two 90-minute programs. Come for just one of the programs or stay for both, it's up to you!
The first is titled International Bike Shorts and features films from ten different countries including Italy, Belgium, Switzerland, Canada, and Russia. The second, Urban Bike Shorts, dives in to explore the many experiences of those who cycle in cities.
Whether you bike for work, to work, for recreation, sport, or not at all, we hope you will join us!
Program 1: International Bike Shorts / 6:00 – 8:00 p.m.
Dan Deacon – The Breakaway
UK 2018, 3 min. Dir. Finlay Pretsell. Dan Deacon has performed in multiple cities for the Bicycle Film Festival. This music video for his song "The Breakaway" is footage from the feature he scored, Time Trial.
The Theory of Sunset
Russia 2017, 9 min. Dir. Roman Sokolov: This is one of the most celebrated short animated films of the last few years. Each morning, while everyone is asleep, a young boy crosses the wintry forest to do a very important job: to make sure that the new day starts on time. The story builds an imaginary explanation about different cycles: of the sun, of life and of death, all in harmonious existence.
The Impossible Ride
USA 2019, 16 min. Dir. Eben Hall: Who is the fastest cyclist on the planet? She is a woman named Denise Mueller. Great Big Story presents her journey to beat the land speed world record on a bicycle of both men and women.
I'm Not Stopping
Switzerland 2018, 15 min. Dir. Rugile Kaladyte: Lael Wilcox won the Trans Am Bike Race across the United States overall. She races her first ultra-endurance competition in Europe, The Navad1000, a 1000-kilometer-long self-supported mountain bike race that climbs 30,000 meters and crosses nearly the entire country of Switzerland.
Re-Cycle
Canada, USA 2019, 4 min. Dir. Claudia Kedney-Bolduc: Shop owner and enthusiast, Megan Arceneaux attempts to grow Lafayette, Louisiana's bike culture – one recycled bike at a time.
L'a Bici
Italy 2014, 9 min. Dir. Giorgio Bonecchi Borgazzi: On the background of a country in deep crisis, an office clerk decides to ride his bike to work even though he might be fired soon. When the chain of his bike suddenly becomes entangled, he is confronted by the only man around offering support: a homeless foreigner.
Modder (Mud)
Belgium 2019, 6 min. Dir. Ralph Samson: One week in cyclocross' mother land.
Water Cycle: Ocean, Surf by Bike
USA, Mexico 2019, 9 min. Dir. Nicole Mackinlay Hahn: Ashley Llyod Thompson, a surf shaper from Santa Cruz, California, traveled to Mexico with her husband and son in search of quiet surf breaks. Many of the best breaks are tough to access. Fat bikes made the most sense to enjoy these secret places. Along the way, she found some beautiful quiet moments with the ocean and with her family. These are the simple joys that life on a bike can bring.
Octa
France 2019, 4 min. Dir. Vincent De La Rue: The bicycle, the rider and nature merge.
PJ Ripper
Nepal 2018, 20 min. Dir. Joey Schusler: The chaotic streets of Kathmandu may not seem like a typical breeding ground for world-class mountain bikers, but then again nothing is typical about Rajesh (RJ) Magar. Since learning to ride on a beat-up clunker, to becoming the four-time National Champion at age 21, RJ's story is one of boundless childhood dreaming and unstoppable determination, forged from junkyard scraps and tested on the rugged trails of the mighty Himalayas.
Program 2: Urban Bike Shorts / 8:00 – 10:00 p.m.
Red Hook Crit Milano no. 9
Italy, Romania 2018, 7 min. Dir. Qiu Ics. The men and women of the most recent Red Hook Crit to "diesel power" by the prodigy.
Styrofoam
China, USA 2017, 5 min. Dir. Noah Sheldon. Guo Jie is one of the estimated 277 million rural migrant workers in china. In shanghai, she buys and collects styrofoam boxes from markets selling fresh produce and takes them to a seafood wholesale market where she resells them. She does one round trip a day, piling as much styrofoam on her bike as possible so she doesn't have to go back and forth. Scored by Nick Zinner of the Yeah Yeah Yeahs.
Mash Collection
USA 2019, 7 min. Dir. Mike Martin. An adeptly shot compilation of riding vignettes from some of San Francisco's best street riders.
Knives Down, Bikes Up
UK 2018, 3 min. Dir. Matt Dempsey. London is currently experiencing a knife crime epidemic. In response to this crisis, some of london's youths have banded together to start the knives down, bikes up movement.
Tailwhip
2017 USA, 13 min. Dir. Joris Debeij. Produced by Lebron James Film Company Uninterupted: A young BMX-rider, Erik Aguila has the chance to make it as a professional and escape his less than ideal surroundings. This is a story of love between a father and his son.
Ride Like a Girl
USA 2019, 3 min. Dir. Jon Lynn. Pittsburgh's first indoor bike park, the Wheel Mill closed its doors to boys. This day "girls only".
Coffeecat
Russia 2018, 3 min. Dir. Phillip Kurepin. Checkpoint. Coffee. Checkpoint. A speedy alleycat in St. Petersburg, Russia.
Rapha Rides Osaka
Japan 2018, 4 min. Dir. Lee Basford. You can find photographer Kei Tsuji at the finish line of every grand tour stage, pursuing the winner and looking to capture some of the most memorable scenes of bicycle racing through his lens.
Tyrone Williams
USA 2019, 2 min. Dir. Peter Sutherland. Go for a ride with pro-BMX legend and Manhattan's Dah shop owner, Tyrone Williams.
Jimmy Jimmy
India 2018, 4 min. Dir. Anuj Khurana. Cycling in India has come of age. BMX in India is only getting bigger and better by the day. Jimmy's run through Old Delhi expresses this.
Speed Walking NYC
USA 2019, 8 min. Dir. Matt Sezer. For the past 20 years, 59-year-old foot courier Kurt Boone has been documenting New York City bike messenger culture, all while walking 7+ miles every day. His passion and excitement for the culture brings positivity to the messenger community in the face of the bleak economic realities of courier work.
No Rest
USA 2019, 7 min. Dir. Matt Reyes. In a city that's always changing, the fixed gear community is thriving again in San Francisco. Don't just take my word for it, check out the montage we filmed in March & April 2019. Everything is better together and if you're not having fun, you're not doing it right.
Tenzin
USA 2018, 3 min. Dir. Bob Blankemeier. Tenzin Nyandak immigrated from Nepal with his mother as a teenager. Through the discovery of BMX, Tenzin crafted his view on how to push himself in competitive New York City and grow as an adult.
Lucas Brunelle
USA, Iraq, Syria, El Salvador 2019, 10 min. Dir. Kelsey Leigh: A compilation of Mr. Brunelle's recent greatest hits
Lagos BMX crew
Nigeria, UK 2018, 12 min. Dir. Fraser byrne: Starboy, KK Money, and S-King lead us through the streets of Lagos, Nigeria's largest city, to illustrate just what a difference riding bikes has made to their lives and what their hopes are for the future of the sport in their city.