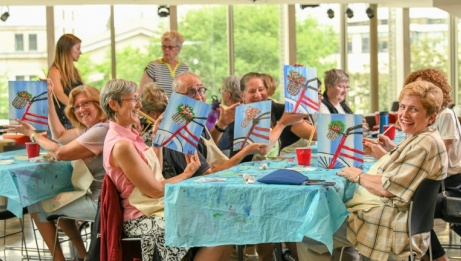 Spend a Wednesday afternoon painting in the NAC's glorious new atrium!
Instructors from Ottawa's Pop Up Painters lead monthly painting workshops, providing fun and engaging step-by-step lessons. Painters of all ages and experience are welcomed to join in the fun.
All materials are provided.
*Limited to 30 people. Please RSVP.
For more information:
https://popuppainters.as.me/events
2020 Dates:
January 15
February 19
March 18 (Theme: The arts of the Netherlands) - cancelled
April 15
May 20
June 17