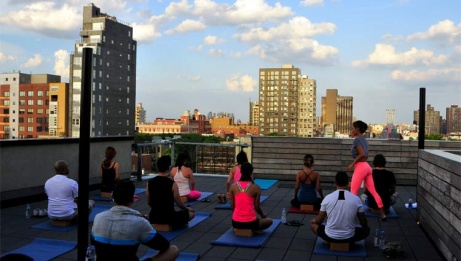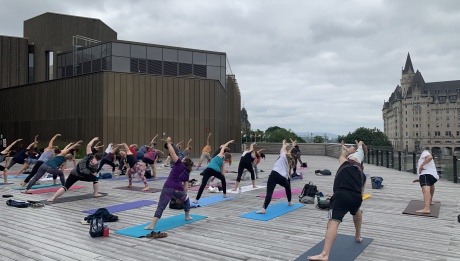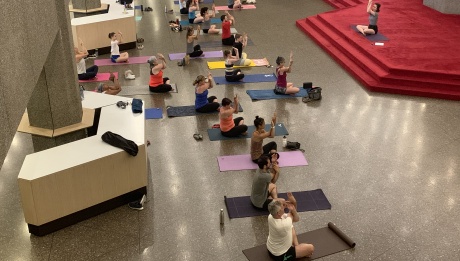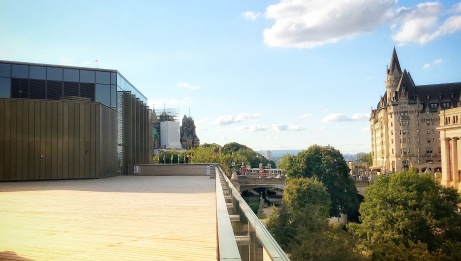 Bring your yoga mat and join us for a FREE one-hour yoga class on the outdoor NAC Roof Top Terrace, Friday. (Accessible via Southam Hall Amphitheater level).
This yoga class is drop in, for all skill and experience levels.
Rain location is the NAC Canal Lobby. This event happens rain or shine.
The Wood Terrace is accessible via the Terrace Level.
From outside, the Wood Terrace is accessible via the staircase on MacKenzie Bridge.
View map
In the event of rain or heat warnings, yoga will take place in our Canal Lobby.