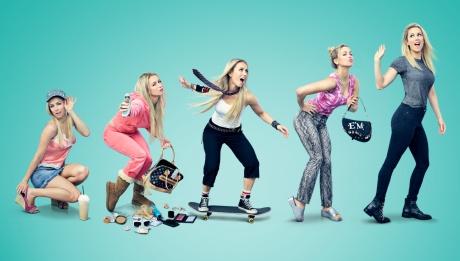 Just For Laughs is thrilled to announce that, following sold out shows in Vancouver this fall, stand-up comedian and author Iliza Shlesinger, is coming to Ottawa for the first time with her new tour Iliza: Elder Millennial at the NAC Babs Asper Theatre on Friday, May 24. There will also be a limited amount of VIP tickets which include a premium seat, post-show event with Iliza, photo with Iliza, a commemorative VIP laminate and an exclusive autographed Iliza tour poster.
Iliza is one of today's leading comedians with a fan base who show their loyalty by creating their own Iliza inspired swag to wear to her shows. Last year she hosted her late night limited run talk show "Truth & Iliza," on Freeform. In November 2017, she released her first book Girl Logic: The Genius and the Absurdity (Hachette Book Group) a subversively funny collection of essays and observations on a confident woman's approach to friendship, singlehood, and relationships.

Iliza just premiered Elder Millennial, her fourth Netflix stand up special for the streaming service. The campaign featured her styled in classic looks from the late 90s/early 00s, as well as an official Spotify playlist featuring all her favorite songs of the era. The list has become a highlight with fans who are giving it high praise on social media, while artists of the era (New Found Glory, 311, and Lance Bass) are reposting it.

In addition to her stand up, she recently completed filming the Paramount Pictures movie Instant Family, starring Mark Wahlberg and Rose Byrne which is slated for release November 16.