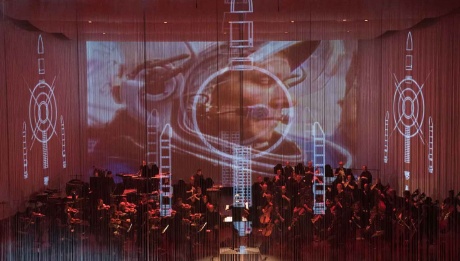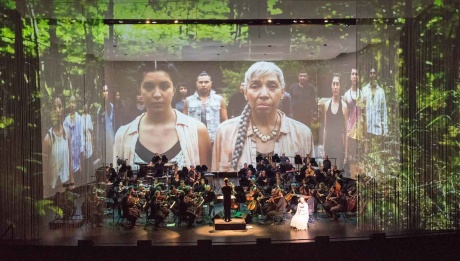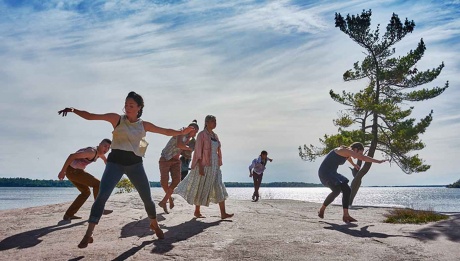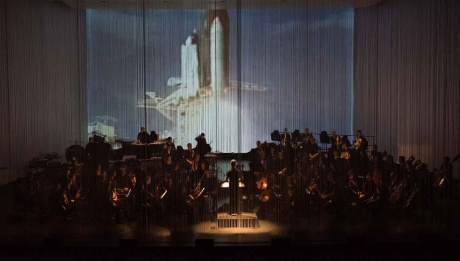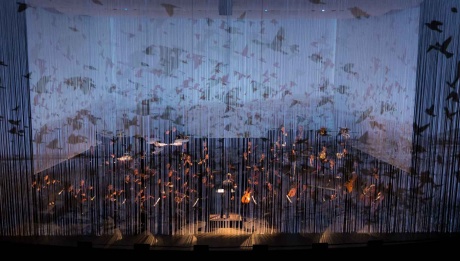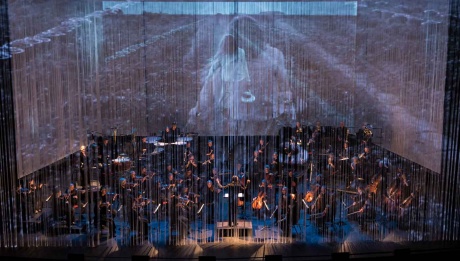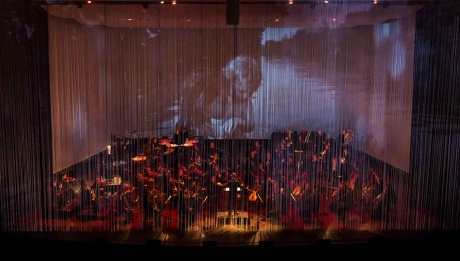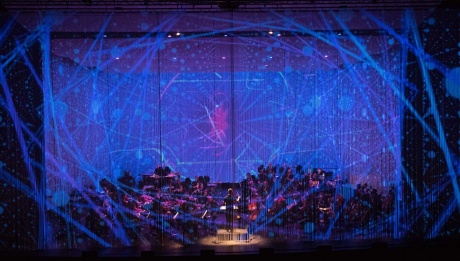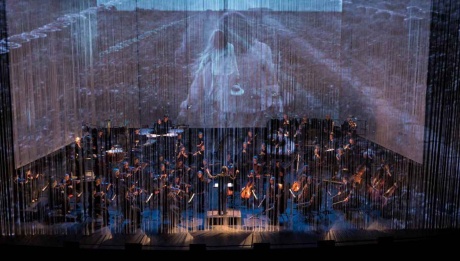 Music
Classical music
Theatre
Dance
New works
≈ Performance is approximately 80 minutes with no intermission. · No intermission
Canada's National Arts Centre Orchestra finishes its 50th Anniversary European Tour, led by renowned Music Director Alexander Shelley, in Gothenburg, Sweden.
--
A stunningly original live performance, Life Reflected is a celebration of youth, promise and courage revealed in the compelling and diverse portraits of four exceptional Canadian women: Alice Munro, Amanda Todd, Roberta Bondar and Rita Joe.
Alexander Shelley, Music Director of Canada's National Arts centre Orchestra, brought together four remarkable composers to collaborate with Creative Producer and Director Donna Feore and an ensemble of extraordinary performers and multi-media artists to create Life Reflected – a unique symphonic experience that immerses the audience in sound, motion picture, photography, and graphic design.
Dear Life, based on the short story by Nobel Prize-winning writer Alice Munro is a reflection on memory, childhood and the formative stages of life.
My Name is Amanda Todd tells the story of a vibrant 15-year-old who, after suffering for years from cyber abuse, spoke out against harassment and bullying on YouTube.
Dr. Roberta Bondar was Canada's first female astronaut and the first neuroscientist in space. Her expertise as an astronaut, physician, scientific researcher, and photographer has been interpreted in Bondarsphere.
I Lost My Talk, based on the poem by Indigenous elder and poet Rita Joe, expresses Joe's experience at a residential school and is accompanied by a film featuring Indigenous dancers and choreography. The piece was commissioned for the National Arts Centre Orchestra to commemorate the 75th birthday of The Right Honourable Joe Clark, P.C., C.C., A.O.E. by his family.
"The stories of these four women are some of the most captivating, personal and yet universal stories I have heard. What better way to share them than through the collaborative voices of an exceptional group of artists." - Alexander Shelley, National Arts Centre Orchestra Music Director
"The idea was that we would bring artists together, artists at the top of their game, who were truly excited to do something new and innovative." - Donna Feore, Creative Producer and Director