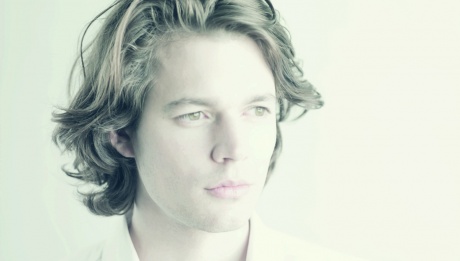 The NAC Orchestra makes its annual pilgrimage to Roy Thomson Hall in Toronto.
David Fray makes his highly-anticipated debut. The pianist is making waves for his ability to contrast explosive, muscular moments on the keyboard with sweet and fading sentimentality. Chopin's Concerto No. 2 serves as the perfect introduction to Fray's polished finesse and panache: Chopin composed it as a piece intended to showcase his talents wherever he went as a traveling virtuoso. Fray has a particular affinity for the composer, having released an album of his piano music in 2017. Not only does the pianist have this intimate connection to the music, but he has previously worked with Music Director, Alexander Shelley. Delight in a performance rich in harmony from the close ties between the music and musicians.
The evening begins with Yosuke Kawasaki and Jessica Linnebach, our NAC Orchestra concertmaster and associate concertmaster, playing a piece by the exciting Canadian composer Jocelyn Morlock. A previous NAC commission, Cobalt, for two violins and orchestra, is inspired by the night sky just before it becomes dark. Kawasaki has been playing the violin since the age of six and Linnebach since the age of three, and when they met on the NAC stage, it was a match made in heaven: the pair wed in 2012.
With Schumann's "Spring" Symphony, you'll be swept away by a breath of fresh air. To borrow from Shakespeare who could elicit, in but a few words, the universal longing for Spring and the hopeful romance of the season:
"In the spring time, the only pretty ring time,
When birds do sing, hey ding a ding, ding;
Sweet lovers love the spring"
Robert Schumann's 1st Symphony was inspired by a poem about Spring and love. Newlywed at the time and in a state of exuberant joy, Schumann created for the musicians the sensation of living within the emergence of spring when playing his symphony. The first trumpet call is a like a summons to awaken and the notes dance through the movements like a time lapse of nature coming back to life.