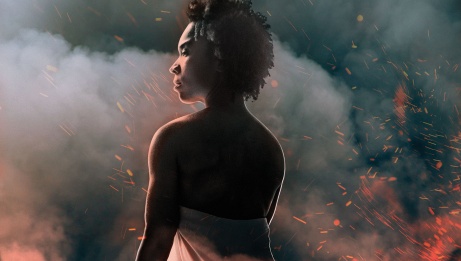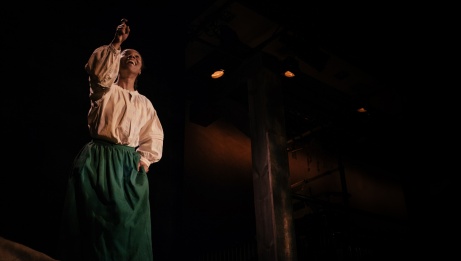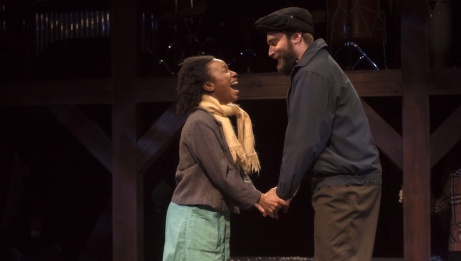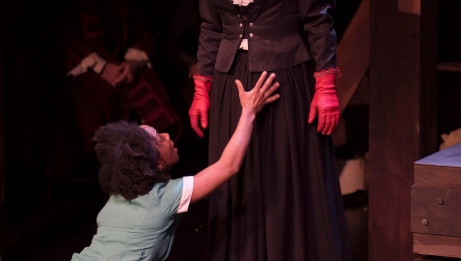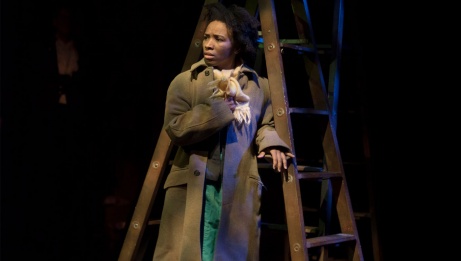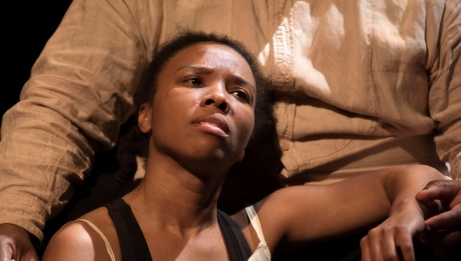 "A spare but powerful tale that thrusts the indignities of slavery and the stupidity of racism out of the murky 18th century and into the here and now. " Calgary Herald
≈ 1 hour and 45 minutes · No intermission
Mature themes
Sexual content
Strong language
Haze
NAC English Theatre Presentation
A Black Theatre Workshop (Montreal, QC) and Tableau D'Hôte Theatre (Montréal, QC) Co-production

On a warm spring day in 1734, "troublesome slave" Marie-Joseph Angélique set fire to the city of Montreal. Or so the story goes.
With dreams of escaping the false safety of domestic servitude in New France for freedom in New England, Angélique was instead condemned for the crime.
From the late playwright Lorena Gale, Angélique weaves seamlessly between historical and contemporary times, speaking to us through the flames with an urgent message from the past to our own time.