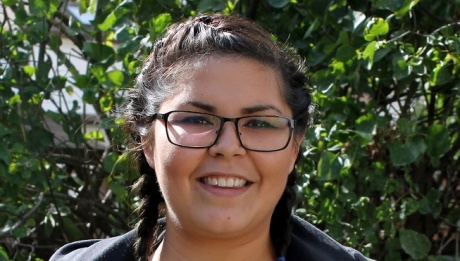 Special Events
Exhibitions & installations
Visual Arts
Commissioned by the National Arts Centre and the University of Winnipeg Office of Indigenous Affairs.
Join Ojibwe multi-media visual artist Jessica Canard in designing a mural called Connecting Communities, bringing together people from different backgrounds and social circles through the creation of art.
The University of Winnipeg will be hosting a public workshop for students and community members. Public workshops will also be held at the Winnipeg Art Gallery in association with the Art for Lunch speaker series and at Thunderbird House in association with Indigenous Voices Rising, an Indigenous musical evening. The mural pieces created by the community at these events will be on display at the NAC Orchestra's concert on October 19 at Centennial Hall in Winnipeg. The complete work will be permanently mounted at the University of Winnipeg campus in the spring as an ongoing representation of Winnipeg's vibrant and resilient community. The public creation workshops will be open to all, regardless of artistic experience or ability.
Tuesday, October 17
University of Winnipeg
10:00am-11:15am
11:30am-12:45pm
Richardson College for the Environment Atrium, 515 Portage Ave., Winnipeg
Wednesday, October 18
Winnipeg Art Gallery
11:00 a.m. & 1:30 p.m.
Lecture Room, 300 Memorial Blvd., Winnipeg
Thunderbird House
7:00 p.m.
715 Main Street, Winnipeg