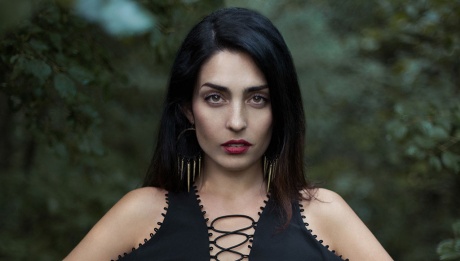 After making waves as the 1st runner-up on TVA's La Voix (The Voice : Canada), Rebecca was invited by The Jacksons to make a guest appearance on their Canadian tour. She has also performed alongside Roch Voisine, UK's Birdy, USA's Florida Georgia Line, and continues to tour with French-Canadian music icon Marc Dupré.

Rebecca's voice has been played on BBC Radio in the U.K., Sirius Radio in America, Radio Bremen in Germany and CBC in Canada. She has performed for the troops in the the Middle East and the high Arctic and continues to tour Europe, the U.S. and Eastern Canada regularly. Rebecca has warmed-up crowds for P!NK, Bonnie Raitt, B.B. King, Lynyrd Skynyrd, Buddy Guy, and Johnny Winter.

Now, well into her 3rd studio album, and backed by her powerhouse ensemble, Rebecca brings you on an honest lyrical journey from heartbreak to triumph (and everything in between.) Infectious bass lines, sizzling brass, and flawless harmonies will conjure up memories of Motown, while the subject matter reflects an honesty that nurtures the connection between audience and artist.