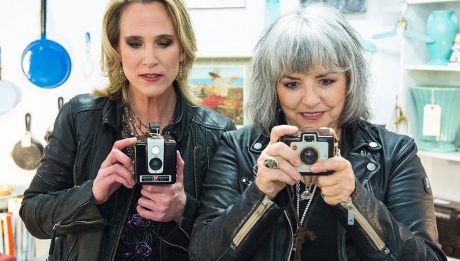 Music
Singer/Songwriter
Folk
The LYNNeS are Lynn Miles and Lynne Hanson – two award winning singer-songwriters from Ottawa, Canada. Lynn Miles is one of Canada's most accomplished singer/songwriters. With fourteen albums to her credit, the winner of multiple Canadian Folk Music awards, and a 2003 Juno award for Roots and Traditional Solo Album of the Year, she has certainly found her strength over time. Through a career that has seen her move from Ottawa to Los Angeles and back again, with stops in Nashville and Austin TX., and a healthy touring schedule that regularly takes her through the US, Europe and across Canada, she has always created and performed music with unbridled feeling and vulnerability.

Lynne Hanson has been playing her brand of porch music with a little red dirt for the past 10 years, is a Kerrville New Folk Finalist, been nominated for a Canadian Folk Music Award, and won the Colleen Peterson Award for songwriting. Lynne has released 6 albums, toured across Canada, the US, Europe and the UK, most recently with her band The Good Intentions.

The LYNNeS are two very strong women with something significant to say. And we think you're going to want to have a listen.