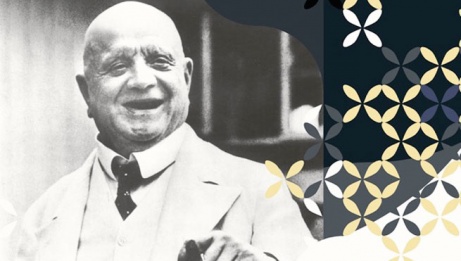 Music
Exhibitions & installations
Scandinavia's most famous composer, Jean Sibelius, reached into ancient Finnish sagas to write the dramatic orchestral music that expressed his people's longing for independence and freedom. Blending romanticism with folk music traditions, his symphonies and symphonic poems were so popular that in 1948, thousands of admirers worldwide sent him cigars for his 83rd birthday. On the 100th anniversary of Finland's declaration of independence from Russia, discover the life and music of Jean Sibelius through this display of bright, reader-friendly banners and documentary videos.
This exhibition, produced by the Finnish documentarian Pekka Hako, sheds light on the composer's music and his personal life. Sibelius is presented as a composer, a student, an artist and a family man. He was known to be very protective of his private life but this exhibition reveals what he was like behind the scenes.
The eleven short documentaries narrated by the composer's family members, renowned conductors, musicians, singers and Sibelius experts, are seen for the first time in their entirety in Canada.
A perfect accompaniment to one of our orchestra's Sibelius showcase concerts.