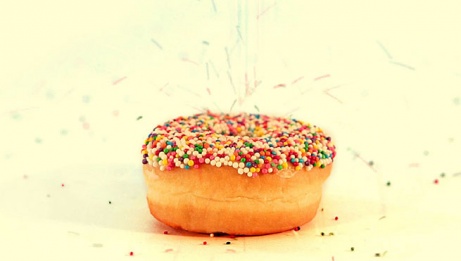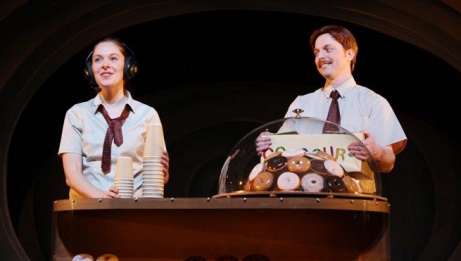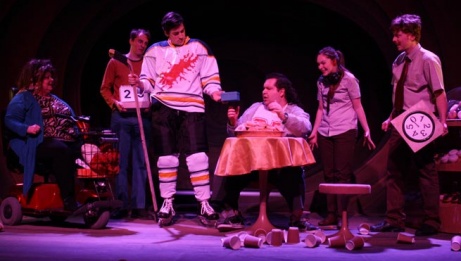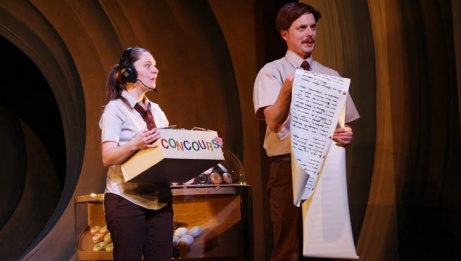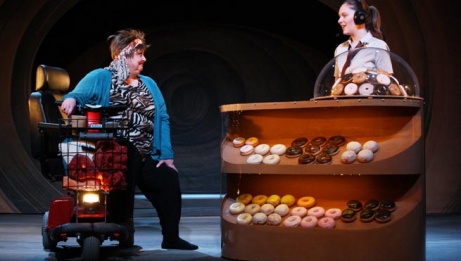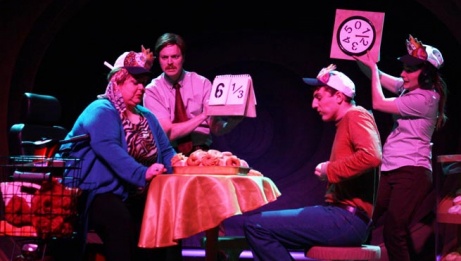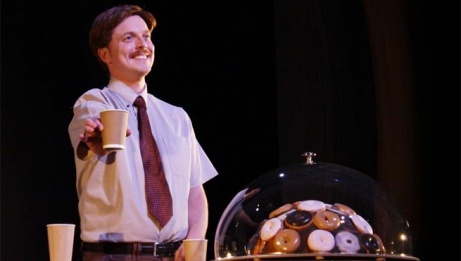 Francophone
Theatre
Comedy
Français

≈ 1 hour and 30 minutes · No intermission
For Johnny, Kristelle, Dion and the other Tim Hortons regulars, the night starts out like any other: time ticks by in 20‑minute coffee changes, and the paninis are toasting peacefully. Until a magical word arrises and lights up their drowsy imaginations: "Contest"… that's right, a contest involving donuts—many donuts, lots and lots of donuts. As it turns out, this national contest will start something brewing and turn their lives upside down.
Les Beignes ("donuts") portrays the lives of characters who spend their nights in the beige and brown universe of Tim Hortons. They love each other, hate each other, help each other out or betray each other, consume a lot or refuse to do so. In their collective delirium, they compose a slightly skewed portrait of our society. A tasty tragicomedy that veers from dream to reality and back again.
Théâtre populaire d'Acadie brings us Matthieu Girard's sugar-sprinkled comedy, a sensational success in New Brunswick. Come and meet the colourful characters who hang around all day and all night in this local branch of our national donut franchise.
---
Zone POP
Happy Hour!
4:30 to 6:30 p.m. | NAC Atrium
Join us for a cocktail before the show! Drinks and snacks available for purchase.
After Hours Party
From 10 p.m. | La Nouvelle Scène Gilles Desjardins
Every night after the show(s), audience members and artists alike head for the Zones Théâtrales bar. Background music, entertaining impromptu speeches—all in all, an enjoyable way to end the day. Available for purchase: healthy one-bowl dishes and other late-night snacks created by chef Gabrielle Sexton of Choux-Choux restaurant.