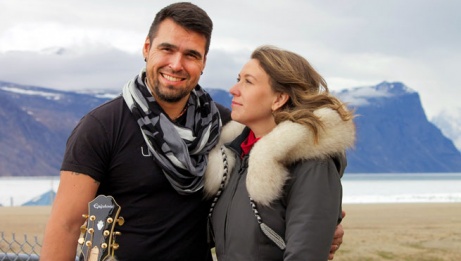 Family programming
Music
Vocal
Children
Winners of the Folk Music Award for Aboriginal Songwriters of the Year, the captivating ensemble Twin Flames will take you on a musical journey across Canada and the Arctic. Audiences will discover the beauty of Indigenous and Inuit cultures in this fun and interactive show featuring traditional hand drumming, Inuit throat singing, and sing alongs in English, French and Inuktitut.
*Add this KinderNACO Special to your subscription!
Come early! Join us for 30 minutes prior to each concert for free activities presented by Ottawa Suzuki Strings!