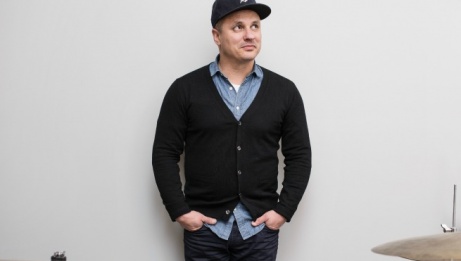 "Once you have had a chance to see Bryson perform (or hear one of his records), you begin to understand why people adore him. Basically, there's no forgetting the experience." – FESTIVAL PEAK
Jim Bryson is one of the finest songwriters working anywhere today. A true master of his craft, he has patiently built a generous and wonderful body of work over the last 20 years, all leading to his brilliant new record, Somewhere We Will Find Our Place. Jim's lyrics and melodies are profound and perfectly wrought little avant-garde fictions that expand and deepen with repeated listens. They will put down a foundation in your brain, build a house for them to live in. They will make you notice, make you sing, provide good company, challenge, comfort and inspire. The songs on Somewhere We Will Find Our Place are especially superb, each a gem, a world, and with the wondrous and deft production of Charles Spearin (Broken Social Scene, Happiness Project) and the exceptional mixing of Shawn Everett (Alabama Shakes), Jim Bryson has made a beautiful, career – defining, masterpiece of a record. – John K Samson

Petr Cancura brings a jazz-influenced approach in this special concert featuring a house band of renowned musicians, known as Crossroads, who will re-interpret Jim's songs.