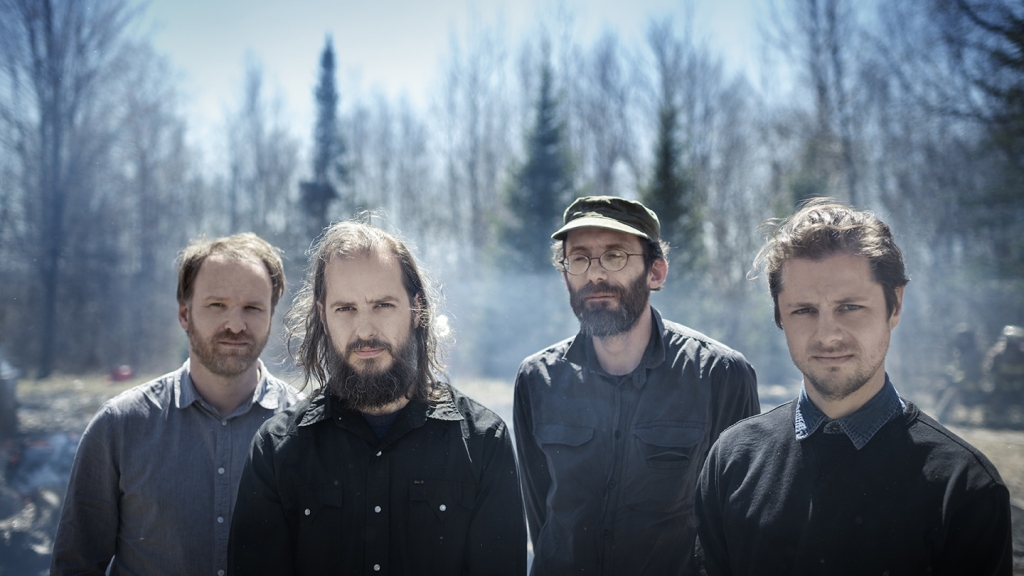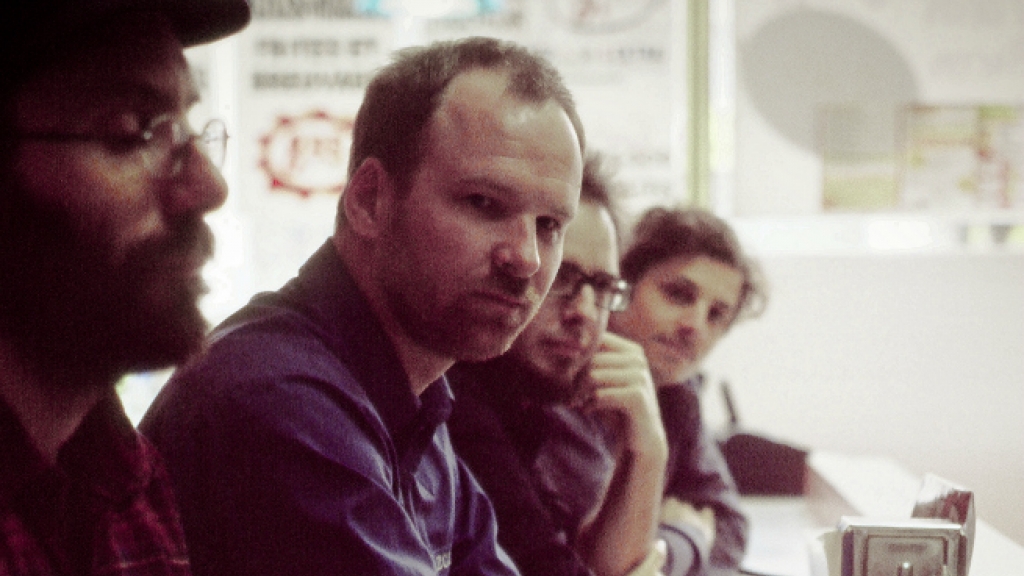 Avec pas d'casque was born out of the meeting of Stéphane Lafleur (guitar, vocals) and Joël Vaudreuil (drums) at the beginning of the 21st century. After a few months spent banging out lo-fi originals at Cité 2000, the duo gave its first live show in 2003. The following spring, they released a DIY album, which quickly made its way into student radio charts.
In 2006, Dare To Care Records welcomed Avec pas d'casque to its roster, and the band released its first official album, Trois chaudières de sang. Nicolas Moussette (bass, lap steel) joined the group to promote the album live. Trois chaudières de sang caught the attention of critics and was nominated for two Félix awards at the 2006 ADISQ ceremony, including Country Album of the Year. The same year, the Festival d'été de Québec granted Avec pas d'casque the Miroir award for Best Canadian Artist. By 2008, Avec pas d'casque had become a full-fledged trio, and they released an album titled Dans la nature jusqu'au cou under the Grosse Boîte label. The album received critical praise and enjoyed a strong presence on many end-of-year polls and charts. The following year, they were nominated for two Félix awards, including Songwriter of the Year, and they took home the GAMIQ award for Folk/Country Album of the Year.
In 2012, Avec pas d'casque parted with its lo-fi sound to create Astronomie, an intimate, atmospheric folk album inspired by the colours of the night. Mathieu Charbonneau (Torngat, Timber Timbre, Ferriswheel) joined the group on baritone horn and keyboards. Astronomie received many accolades, including the Félix awards for Album of the Year—Critic's Choice and Songwriter of the Year. Avec pas d'casque also took home the GAMIQ awards for Songwriter of the Year and Folk Album of the Year, in addition to earning a spot on the 2012 Polaris Prize Long List.
After a long period of absence, Avec pas d'casque made a much anticipated comeback in the fall of 2016. On September 2nd, the band will release a new album titled Effets spéciaux. A logical follow-up to Astronomie, Effets spéciaux promises to be the foursome's brightest and most mature album. Guests on the record include the likes of Simon Trottier (Timbre Timbre, Ferriswheel), Maxime Veilleux (Le Trouble, Cheval Fou), Benoit Paradis (Benoit Paradis Trio, Bernard Adamus), and Guillaume Bourque (Bernard Adamus, Sagapool). The band will also tour Quebec starting in September of this year until the end of 2017.