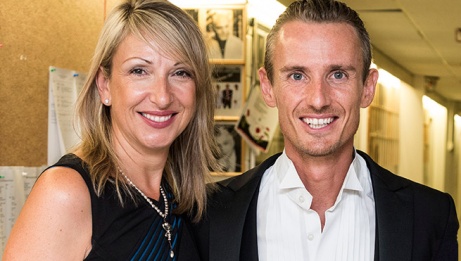 Special Events
Music
Classical music
Canadian
Bilingual

≈ 1 hour · No intermission
Renowned CBC News Network Host Heather Hiscox, will lead a fascinating panel discussion about the four remarkable Canadian women who are the subjects of –Life Reflected—a groundbreaking world premiere on May 19, that celebrates the lives of four Canadian women — author Alice Munro, teen Amanda Todd, astronaut Roberta Bondar, and Mi'kmaw poet and elder Rita Joe — through music, film, photography, graphic design, and the written word. Life Reflected is the most ambitious creation project in National Arts Centre Orchestra's history.
WHAT: Panel Discussion – Life Reflected: A diverse portrait of four remarkable Canadian Women who found their voice
WHEN: Thursday, May 19, 2016, at 6:00 p.m.
WHO: Heather Hiscox, CBC News Network Host
Donna Feore, Creative Producer and Director, Life Reflected
Nicole Lizée, Juno award-nominated composer of Bondesphere a work inspired by the life of Dr. Roberta Bondar
Carol Todd, Mother of Amanda Todd and founder of the Amanda Todd Legacy Foundation
Jocelyn Morlock, Juno award-nominated composer of My Name is Amanda Todd
Ann Joe, daughter of Mi'kmaw poet and Elder Rita Joe C.M., who wrote "I Lost My Talk"
This panel discussion will explore these four remarkable Canadian women whose promise and courage have left an indelible mark on us all.