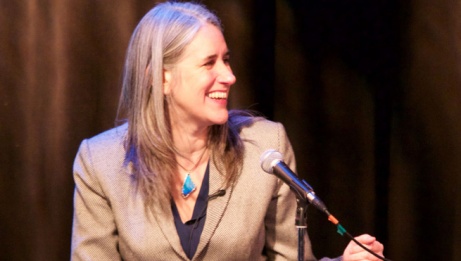 Learn about NAC English Theatre productions through an encounter with artists offering unique perspectives on the works in our season.
There are two ways to experience Points of View: live in person or on podcast at www.nac-cna.ca and on iTunes, where all recordings are available.

In this final Points of View of the 2015/16 season, Artistic Director Jillian Keiley hosts a discussion with two special guests, Belles Soeurs Producer Allan Sandler and Joël Beddows, Outgoing Director, Department of Theatre, University of Ottawa / Incoming Artistic Director, Théâtre français de Toronto, about the impact of Michel Tremblay's Les Belles-Soeurs on the development of Quebec theatre, and the creation of this English-language musical production.