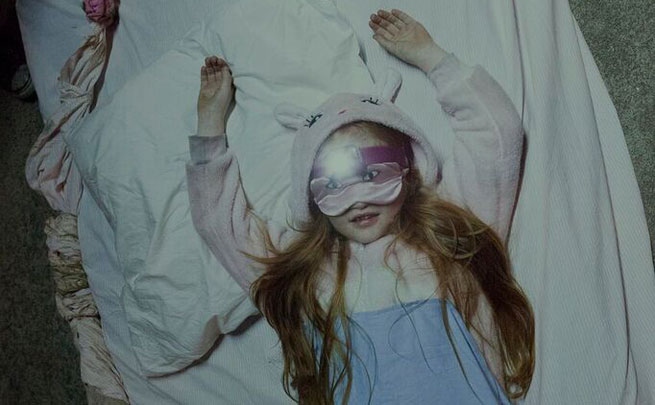 Slumberland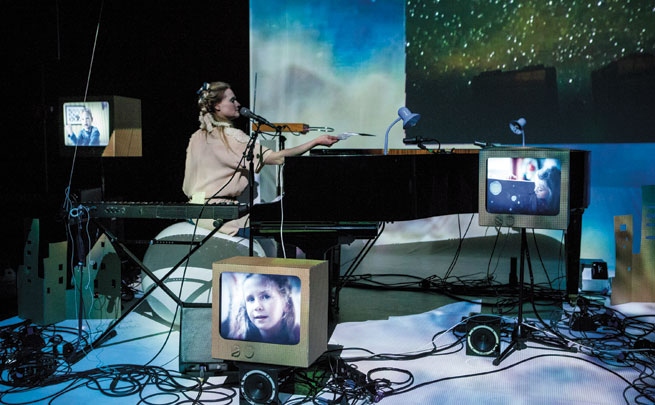 Slumberland
Dries Segers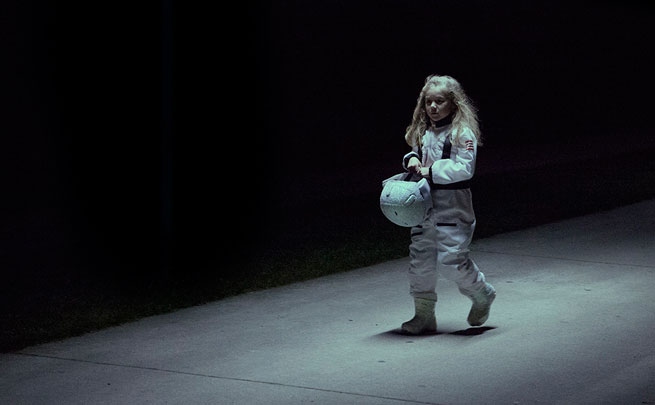 Slumberland
Dries Segers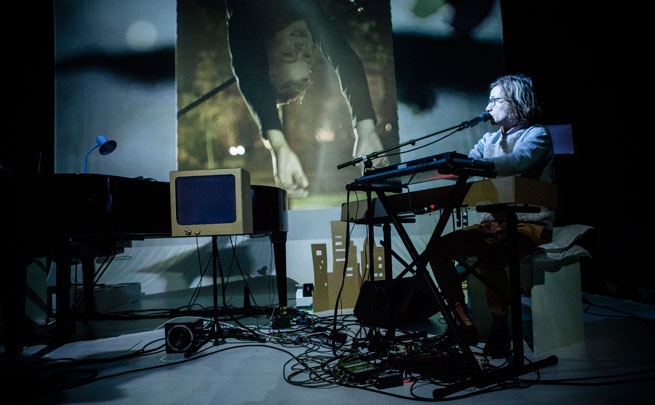 Slumberland
Dries Segers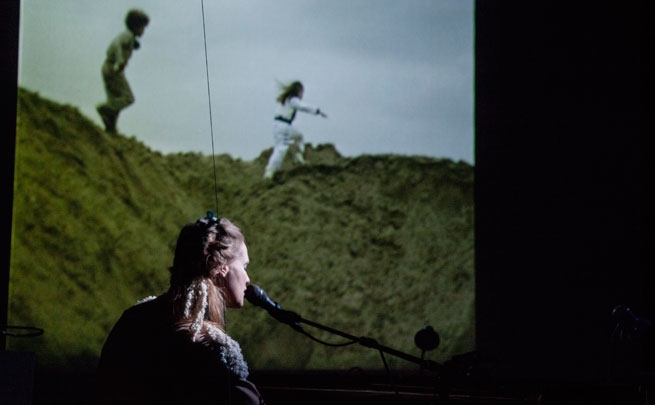 Slumberland
Dries Segers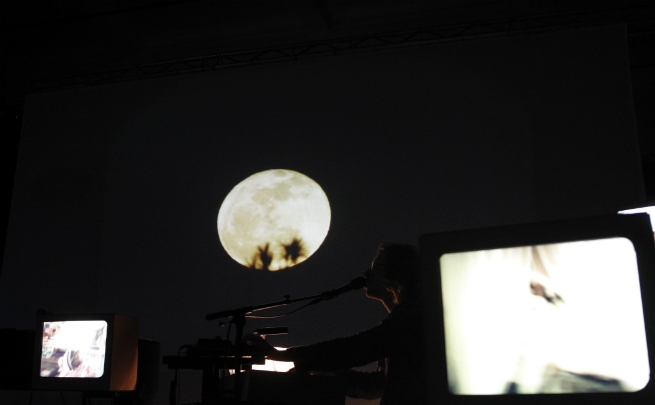 Performance is approximately 55 minutes with no intermission.
Ages 6 to 11
The November 12 performance at 11:00 AM will be in English
What happens at night when the lights go out and the city is plunged into darkness? Projectors whir to life, pianos start to play, and the curtain rises on the world of dreams. It's Slumberland! Songs and film images take over the night, composing an enchanting universe inhabited by wandering children. Have you met the Moon's daughter who lands on a blue and green planet, or the sleep expert who has perfected the art of napping? What about the bat-boy who likes to sleep upside down? They are our guides on a journey to a fantastic night-time world where fears vanish and the wildest ideas come true, where you can take on a new appearance and reinvent your life.
Two talented performers provide live musical accompaniment for these wonderfully improbable tales. Their engaging tunes and hypnotic voices fill the air as short films unfold on the screens around them, constructing a world where everything is different, funny, unexpected. Stars rain. The moon rises into the sky and looks us straight in the eye. What's real and what isn't? In the morning, what's left of the transformations and events we experience in dreams? Zonzo Compagnie dazzled NAC audiences in 2014 with Listen to the Silence: A Journey with John Cage. In this new show inspired by children's imaginations and experiences, they light up the night with a visual and musical fantasy. Let the dreaming begin!
Artistic and video director: Nathalie Teirlinck
Music: An Pierlé et Fulco Ottervanger
Set design: Ruimtevaarders
Costumes: Vanessa Evrard
Make up: Laura Noben
Technique : Steven Bontinck
Camera: Rik Zan
Starring: Juno Peeters, Egon Peeters, Mathis Schellekens, Nina van den Heuvel, Esra Vandenbussche, Arthur van Ranst, Ananke Indigne, Tobe Leemans, Tijl Peirsman, Lio Bertier, Lily Clignett, Jente Claus, Isadora Gisen, Frank Wens, Storm Wens
With An Pierlé et Fulco Ottervanger
Producted by Zonzo Compagnie
Coproducted by Centre des Arts Vooruit, Centre des Arts Rataplan et Jeunesses Musicales Flandre