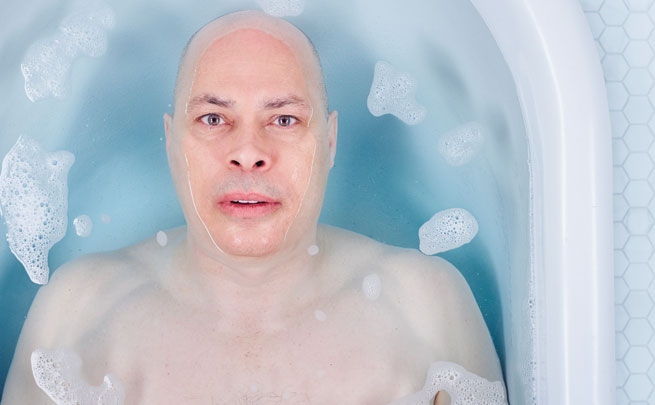 Brad Fraser
Matt Barnes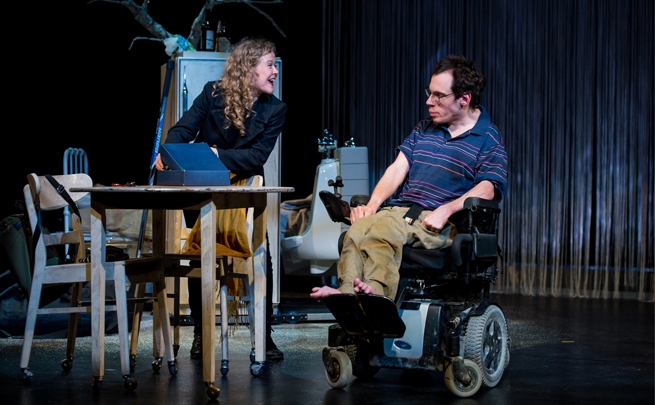 Andrea del Campo and Myles A. Taylor
Dylan Hewlett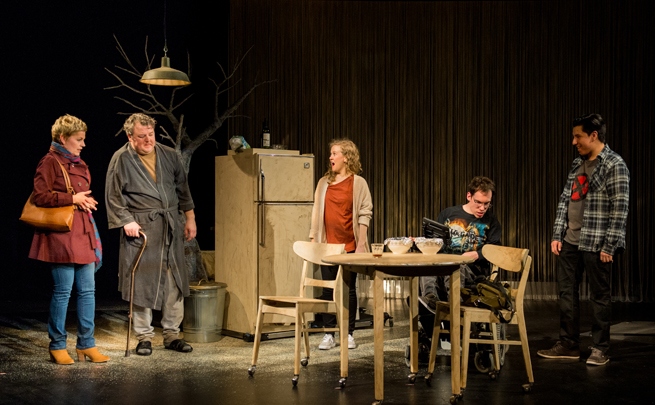 Sharon Bajer, Cory Wojcik, Andrea del Campo, Myles A. Taylor and Braiden Houle
Dylan Hewlett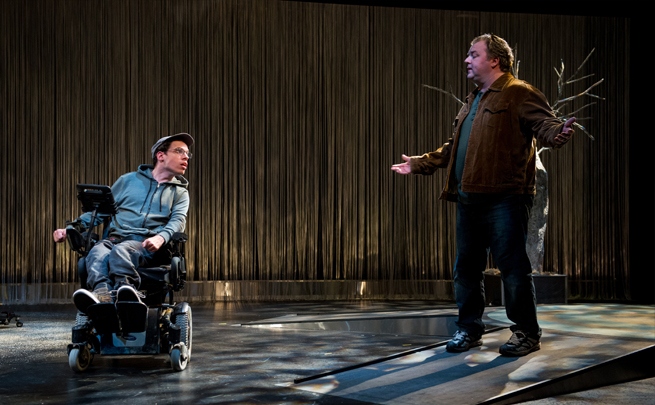 Myles A. Taylor and Cory Wojcik
Dylan Hewlett
Approximately 1 hour and 50 minutes with no intermission.
A Royal Manitoba Theatre Centre (Winnipeg) production in Collaboration with NAC English Theatre
Incendiary Canadian playwright Brad Fraser (Unidentified Human Remains and the True Nature of Love) makes his long-awaited return to the NAC with Kill Me Now, a gritty black comedy leavened with profound humanity. Widower Jake Sturdy cares for his severely disabled teenage son Joey until unexpected news leads to an astonishing role reversal. Devastatingly funny and defiantly unsentimental, Kill Me Now finds hard truths and irreverent laughter in every limb, joint and thought in the hopelessly fragile human body.
Audience advisory: Contains nudity, strong language, and mature themes.

"Our Ensemble did a reading of this play last year and by the middle there wasn't a dry eye among us, for laughing or crying and sometimes for laughing and crying all together. Kill Me Now can only be called excruciatingly funny and I've been thinking about it ever since." – Jillian Keiley, Artistic director, NAC English Theatre
"Funny and brutal and honest. But it is also moving, deeply emotional, and ultimately harrowing."

Stage Review (London, UK)
Featuring

Sharon Bajer

Andrea del Campo

Braiden Houle

Myles A. Taylor

Cory Wojcik