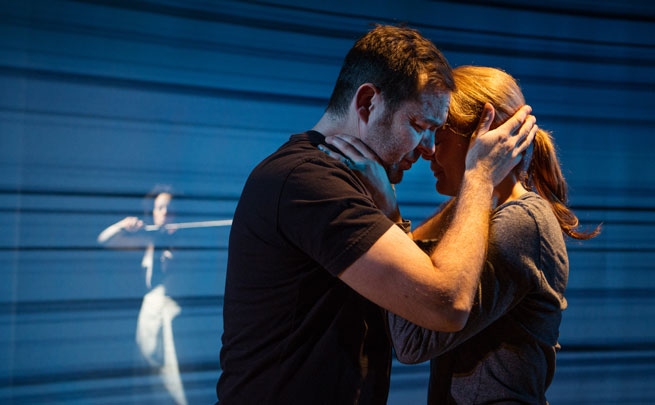 Andrea Tyniec, Paul Braunstein, Amy Rutherford in Infinity
Cylla von Tiedemann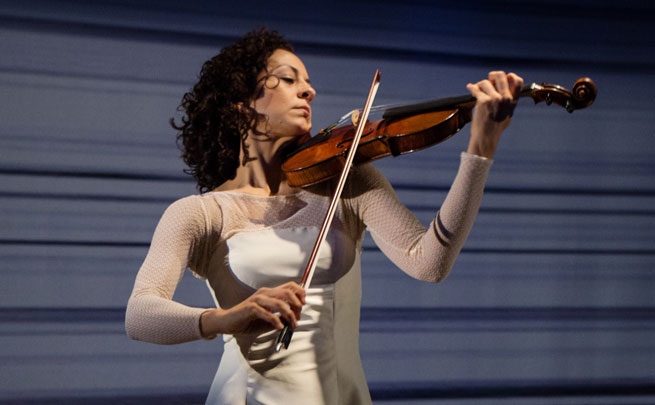 Andrea Tyniec in Infinity
Cylla von Tiedemann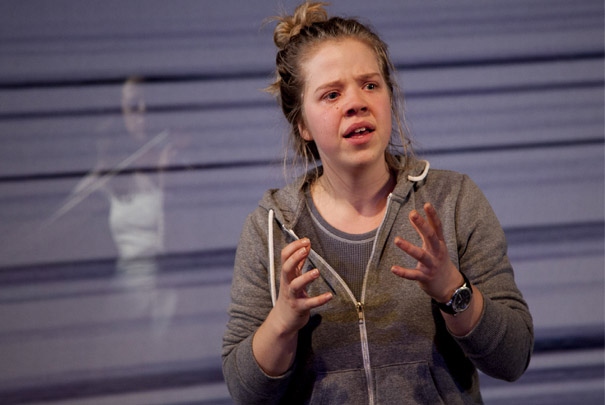 Vivien Endicott-Douglas
John Lauener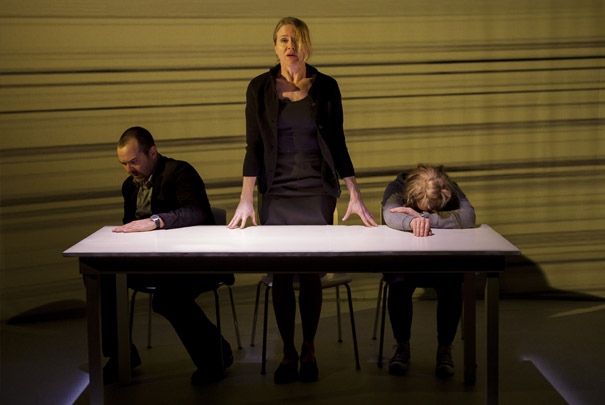 Paul Braunstein, Amy Rutherford, Vivien Endicott-Douglans,
John Lauener
NAC English Theatre Presentation
By

Hannah Moscovitch

With original music by

Njo Kong Kie

Directed by

Ross Manson

Choreographed by

Kate Alton
Approximately 80 minutes with no intermission.
A Volcano Theatre (Toronto) production
Please note:
There are no latecomers admitted to this performance. Patrons leaving the Studio during the performance will not be re-admitted.

The cynical, skeptical daughter of a theoretical physicist and a composer, Sarah Jean's clinical approach to love meets with little success. In this absorbing drama infused with science and classical music, three exceptional minds collide like charged particles in an accelerator. Sarah Jean's hugely talented yet severely dysfunctional family will learn that love and time itself are connected in unimaginable ways. Infinity is the highly-anticipated NAC debut of Ottawa-raised Hannah Moscovitch, one of Canada's most exciting playwrights.
"Infinity is one of those wonderful plays that make you feel smarter. The writing is clever and the performances are profound. And, having a pre-schooler at the time I saw the show, Sarah Jean's epic little girl tantrum made me cringe with delight!" – Jillian Keiley, Artistic director, NAC English Theatre
"Moscovitch pulls from her personal experience in developing these characters and the result is visceral… extremely affecting. Moscovitch is often called a "hot" Canadian playwright… the descriptor is rock solid."

The Toronto Star
Featuring

Paul Braunstein

Vivien Endicott-Douglas

Amy Rutherford

Andréa Tyniec