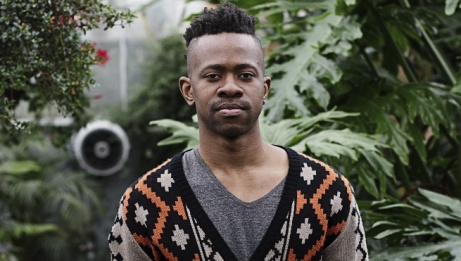 Music
Singer/Songwriter
Canadian
Samito is a Mozambican/Canadian artist whose music blends acoustica & electronica to create a distinct sound in part inspired by his upbringing in Maputo. Son of an anglican priest and a mom of five who enrolled him at Escola Nacional de Música far from thinking he would ever choose music for a career.
In 2005 he moved to Montréal to pursue studies in music and has worked with Nom De Plume, Mamoru Kobayakawa, The New Groove Orchestra, Radio Radio, Emma Frank, Pierre Kwenders, Hans Wilwright, among others. His influences include Seu Jorge, Imogen Heap, Talvin Singh and Shangaan beat from the 80's brought home by migrant miner's from Egoli or "City of Gold" aka Johannesburg.
When Samito sings, nostalgia meets political satire in highly charged rhythms and lyrics written in Portuguese, French, English and Tswa. Xico-Xico his debut album (2016), seeks to bring groove into a new age, an age where new afro aesthetics drive the music. Samito was announced one of 2015 – 2016 Révélations Radio - Canada which is a personalized program designed to showcase and promote the most promising talents.