Belles Soeurs: The Musical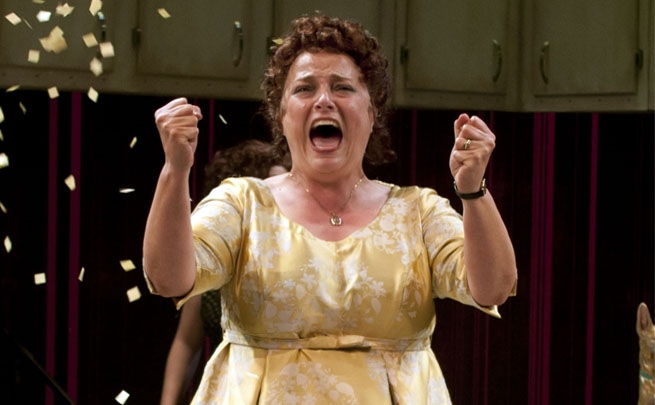 Astrid Van Wieren
Andree Lanthier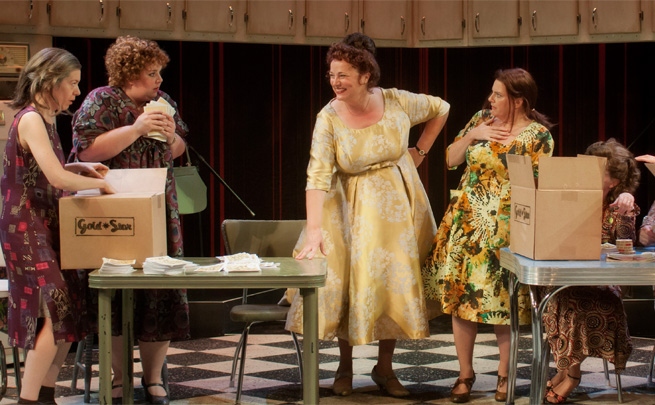 Ensemble
Andree Lanthier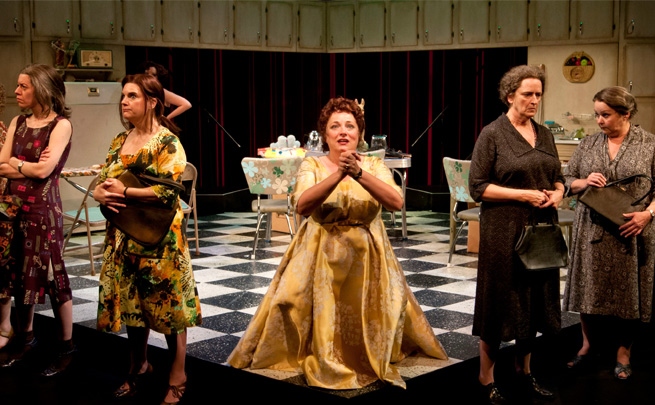 Ensemble
Andree Lanthier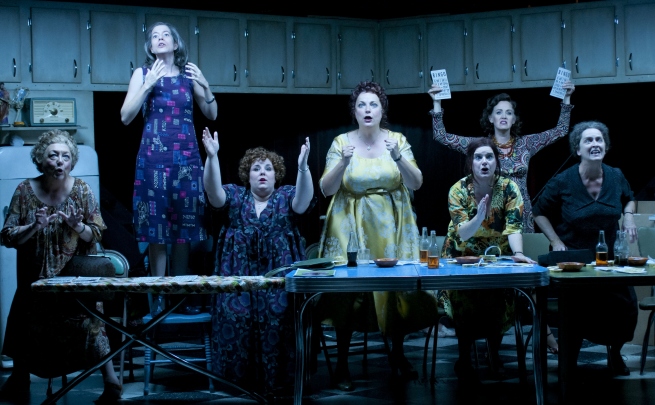 Ensemble
Andree Lanthier
NAC English Theatre Presentation
based on the play Les Belles-Soeurs by

Michel Tremblay

Book, lyrics and direction by

René Richard Cyr

Music by

Daniel Bélanger

English book adapted by

Brian Hill

English lyrics and music adaptation and additional music by

Neil Bartram
Approximately 2 hours and 20 minutes including intermission.
A Copa de Oro Productions Ltd. (Montréal) and the Segal Centre for Performing Arts (Montréal) production
Belles Soeurs: The Musical hits the jackpot – and Germaine Lauzon WANTS IT ALL! Raucous, reckless and hilarious, Michel Tremblay's iconic Québecois play is now an outrageous English-language musical. Working-class housewife Germaine Lauzon wins one million trading stamps and invites family and friends over to celebrate. But pride + greed = envy! The women complain aggressively, overshare shamelessly, fantasize freely while secretly covet Germaine's precious stamps. Crackling with electricity and performed by a powerhouse cast and musicians, Belles Sœurs arrives on the national stage following rapturous reviews and sold-out crowds at its recent world premiere in Montreal.
Did you know?
When it first premiered in 1968, Les Belles-Sœurs set off a storm of controversy when it dared to portray working-class women doing working-class things. Since then, it has been translated into more than 30 languages and is the most produced Québecois play of all time.
"Belles Soeurs: The Musical is now clearly a musical in the Broadway sense. The jokes remain hilarious. The result is a highly entertaining show. No musical lover should miss this historic production."

The Montreal Gazette
Orchestrations and musical direction by

Chris Barillaro