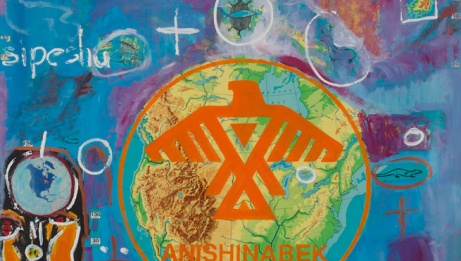 Featuring the work of six Aboriginal artists represented in the Ottawa Art Gallery's Permanent Collection, this exhibition addresses space and place, belonging and home, and a relationship with land and territory. Whether through interactions with nature, spiritual inquiry, or social and political intervention, the pieces explore and engage with these matters from varying perspectives and Aboriginal cultural backgrounds.
WORKSHOP: (Re)Mapping Place – MAY 9
Made possible with support from the RBC Foundation.