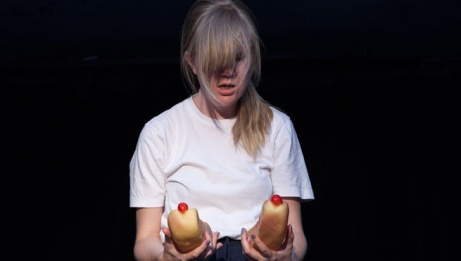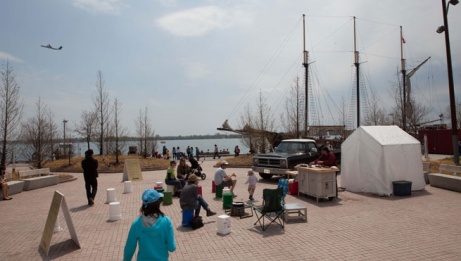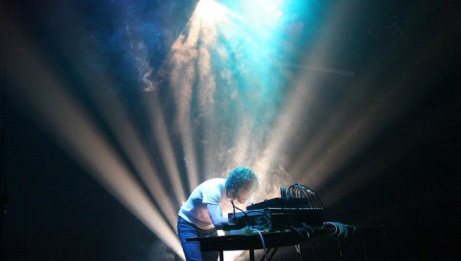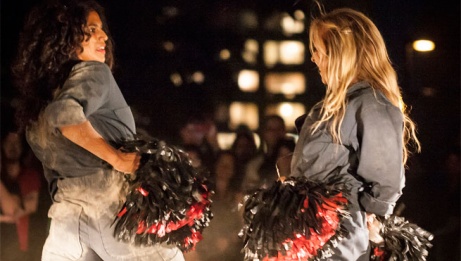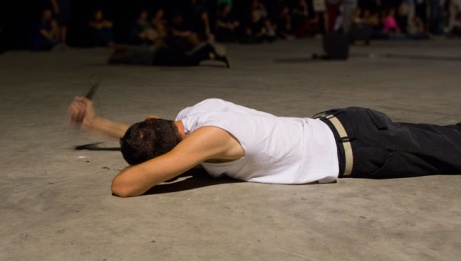 12:00–14:00 Banks of the Rideau River, Carleton University
14:00–16:00 Carleton University Architecture Building, in The Pit
Looking for an unusual and Good Afternoon? Welcome to CARLETON UNIVERSITY ART GALLERY's performance art event, featuring a compelling roster of multidisciplinary performance artists from Ontario.
12:00–14:00 Food for thought will be provided by the gastronomically inclined LISA MYERS (Port Severn), who blends her experience as an Anishinaabe artist, musician, and chef. Myers will set up camp between the River Building and the Rideau River on Carleton University campus. Drop in to her site-specific installation, called Shore Lunch, to share a snack of wild rice and to acknowledge how particular places can provide diverse kinds of sustenance.
14:00 Your Good Afternoon continues in the Architecture Building, with performances by Christof Migone, Mortified, Bridget Moser, and Adam Saikaley.
First up is the captivating BRIDGET MOSER (Toronto). She delivers singular performances suspended between prop comedy, performance art, existential anxiety, and intuitive dance. Digging deep into the funny, Moser skews everyday objects to create new systems of logic.
Then, ADAM SAIKALEY (Ottawa) will meddle with a no-input mixer and a speaker cone to create a textural, pulsating sound that is consistently moving. A musician, pianist, composer, and DJ, Saikaley's music is not classical, jazz, or electronic, but something of all three.
Next up are Camilla Singh and Jenn Goodwin, visual artist and choreographer respectively. Together they are MORTIFIED (Toronto). Adopting the format of a band to encompass a range of activities, they create a sonic experience through movement and mayhem. Their performance will result in a "concert" that explores aggression and enthusiasm, kindness and rage, and pride and regret – through tap dancing, cheerleading, and drumming.
Finally, the always provocative CHRISTOF MIGONE (Toronto) will delve into the space between language and voice to focus on the sounds hidden in minutiae. His current research includes microphone hitting, book flipping, phone licking, and silence listening.