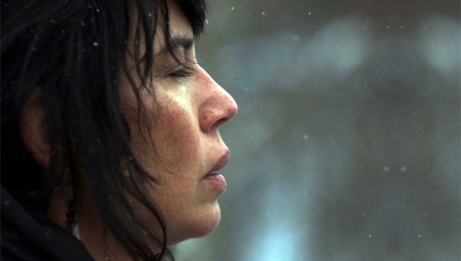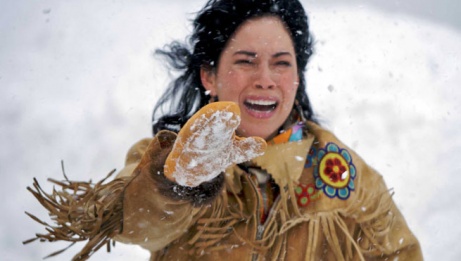 "Her images suggest a transcendence of reality that allows a new, more dynamic understanding of reality rather than an escape from it." Carol Kalafatic,
Culture Critic / Critique en matière culturelle, New York
The films of Aboriginal artist SHELLEY NIRO are as diverse as they are impressive. Her engaging and inventive short films will be showcased for Ontario Scene in an intimate and interactive screening that is part of the CANADIAN FILM INSTITUTE's ongoing Café Ex experimental film series.
A member of the Six Nations Reserve, Turtle Clan, Bay of Quinte Mohawk, Niro is an internationally acclaimed multidisciplinary artist whose work challenges stereotypical images of Aboriginal identity and history, merging fiction, documentary, and experimentation into surprising and unforgettable storytelling. She has worked in a variety of media, including beadwork, painting, and photography.
This screening, curated by Niro herself, will present a selection of her films from over two decades of film work.
This screening contains mature content and may not be appropriate for young children.
All films are in English, and some contain short segments in Aboriginal languages.
Presented by the Canadian Film Institute.