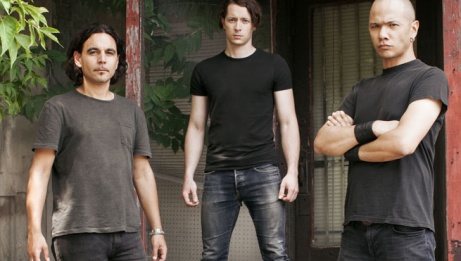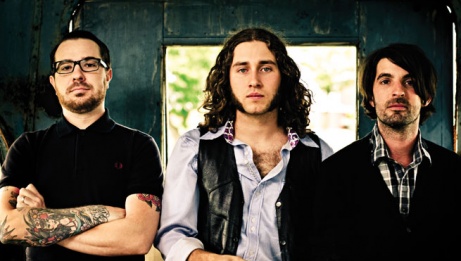 Fronted by potent lead singer and guitarist DANKO JONES, this bluesy, eponymous rock trio's sound is firmly rooted in the tradition of Thin Lizzy and AC/DC, but with a driving, infectious energy that is wholly original. Tireless road warriors, they have built a massive following abroad, regularly selling out venues throughout Western Europe, and have opened for or toured with the likes of Motörhead, Our Lady Peace, Guns N' Roses, and the Rolling Stones.
Joining Danko Jones for this evening of exuberant muscle rock is SAY YES, assembled by former Alexisonfire drummer Jordan Hastings. Say Yes blends hardcore groove with 90s pop punk to create a unique and exultant sound. And to get things started, Ottawa's EAGLESON rocks hard with a vintage touch.
Presented by Spectrasonic in association with the NAC's Ontario Scene.