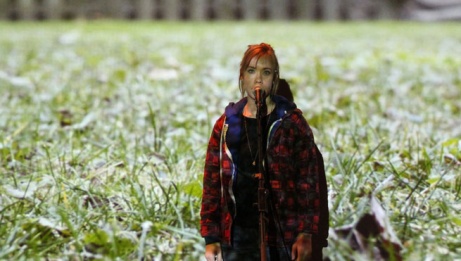 "Jordan Tannahill has written an achingly honest and unadorned script." J. Kelly Nestruck, The Globe and Mail
Named one of Canada's top 10 theatre productions in 2013 by The Globe and Mail, Post Eden is the breakthrough production of boundary-shattering playwright, director, and 2014 Governor General's Award-winner JORDAN TANNAHILL.
Inspired by interviews conducted with real residents of Neighbourly Lane in Richmond Hill, and featuring a sumptuous silent film shot in their homes, Post Eden is a multimedia fantasia about an ordinary day in the life of a fractured family. Actors onstage interact with their filmic selves in disarming ways as the line between documentary and fantasy blurs: a teenage girl exhumes her dead dog in order to break a curse, while her estranged parents attempt to reconcile, to hilarious and tragic effect.
Created by one of the hottest young voices in theatre, Post Eden is a quiet and surreal story about the search for redemption and meaning in our everyday lives.
Contains mature themes and partial nudity.