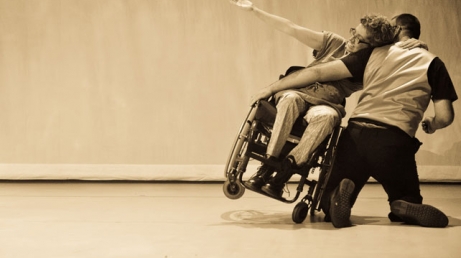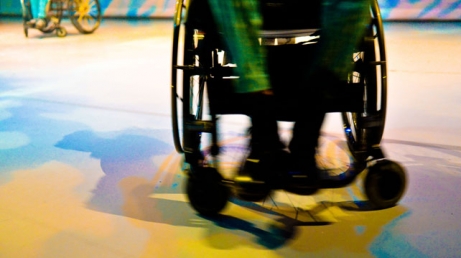 FLESH AND SPOKES is a contemporary dance performance in which skin and compressed metal combine to create an emotive and powerful testament to the real human experience. If art is meant to say something about life and our humanity, then PROPELLER DANCE is a true reflection of the world. Believing that disability is merely a different life experience, rather than a limitation or lack of ability, Propeller Dance knows that if you can breathe, you can dance.
Experience the power and beauty of Ontario's only integrated contemporary dance company, whose sole mandate is to create, teach, perform, and present innovative and inclusive dance creations. This unique dance experience is a collaboration with guest musician and composer JESSE STEWART (continuing his week-long residency at Ontario Scene), and features performances by dancers of diverse minds and bodies, set to invigorating live original music by Jesse, MIKE ESSOUDRY and MARK REHDER.
Presented by GCTC in association with the NAC's Ontario Scene.
Please note that dancers from Propeller Dance's Monday night classes will perform on May 8th, while dancers from the Wednesday night classes will perform on May 9th. Dancers from the professional company will perform on both evenings.