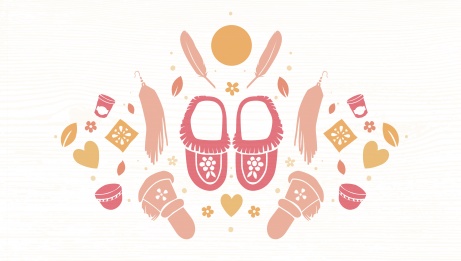 Indigenous arts
Visual Arts
Fashion
Summer events
DATE: Saturday June 17 (10pm-4pm)
Gather with us in the Gail & David O'Brien Atrium as we host Indigenous artists and artisans for the Summer Indigenous Art Market at the National Arts Centre. Join in on the community spirit by supporting artists, seeing friends and connecting with arts and culture.
The Indigenous Art Market features the diverse and amazing work of Métis, Inuit and First Nations makers. Browse jewelry, beadwork, paintings, sculptures, mittens, moccasins, coffee, crafts, and much more. Come and enjoy the fun!
Cash or card depending on the vendor. ATM on site.
VENDOR LIST
Admiral Exclipse

ARTISTIC INSPIRATIONS by Debra

Backyius Liquid Smudge

Carie McBain Creations & Supplies

Caroline Lackeys Hand Made Crafts

Chantal's Art

Chinu Designs

Christine Toulouse

Creations by Steph

Daisy Light Creations

Doris Beardy Taylor Made Beading

Elise Campeau Indigenous artist

Emily Brascoupe

friday.night.beading.club

Handmade by Evelyn Turner

Hélène Cayer

Indigenous Theatre

Indigiflow Art by Holly King

Isapiu

Javier Camuendo

Karen Fleming Native Crafts

Kokom Scrunchies

Kokumoon

Little Love Handcrafted Accessories

Lizzie Mingeeak

Mad Aunty

Margo Charette

Miigwetch Gifts

Mino Goods

Mohawk Dream Creations

Métis Feathers

Nishin Creations

Piuniqpaaq

Quality Quills

Raven's Nest

Rose Moses

Shirley's Designs

Soft Moccasin Woman Creations

The Beading Drum Jewelry Originals

Tikisaujunga Creations

Traditions

Tudee's Wreaths

Ultra Riche Products

Wildfeather Creations

Wolf and Crow Studio

Yellow Bird Creations

Youth4Youth Canada