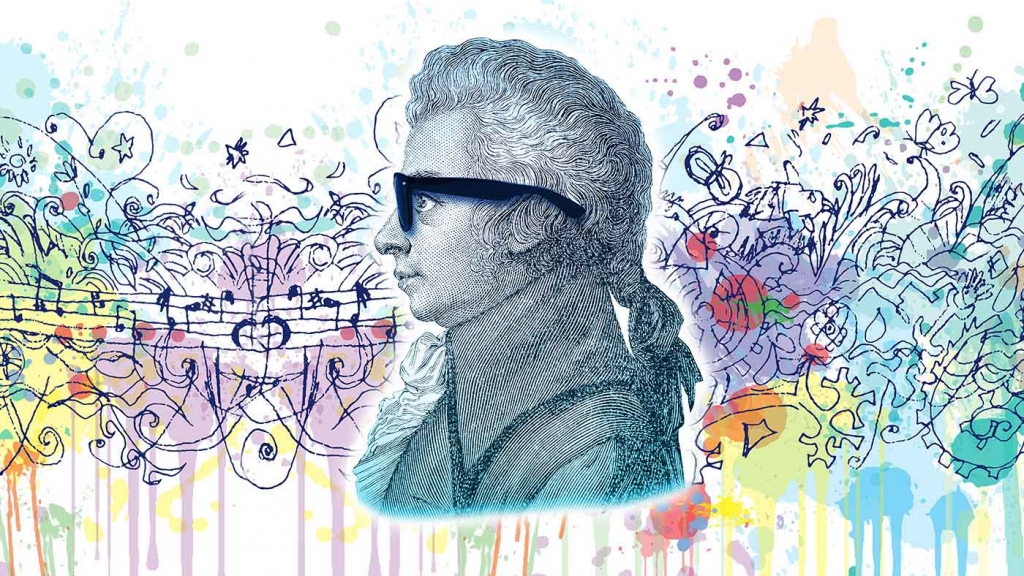 Family programming
Music
Classical music
W.A. MOZART Marriage of Figaro Overture

RIMSKY-KORSAKOV Scheherazade, II. The Kalandar Prince

W.A. MOZART Piano Concerto No. 21 in C major, K.467, I. Allegro maestoso

BEETHOVEN Symphony No. 3 in E-flat major, Op. 55 "Eroica", IV. Allegro molto

HOLST St. Paul Suite, Finale
≈ 1 hour · No intermission
Lively bilingual one-hour performances, it's always hands-on and fun!
Enjoy an afternoon exploring the wonders of music with a variety of entertaining performances and pre-show activities to choose from. More than just a concert it's an interactive musical experience featuring the NAC Orchestra and amazing guest artists. Guaranteed to thrill music lovers!
Recommended for ages 5 to 105!
Did you know that musical geniuses like Bach, Mozart, and Beethoven freestyled on the keyboard in improv competitions against other composers, fueled by suggestions from the audience? Join us for an exciting and interactive concert experience that puts together comedy theatre Second City and the NAC Orchestra to demo musical improv and hear some of the classical masterpieces that came out of it!
*A brand new co-production with the Toronto Symphony Orchestra.
---
TUNETOWN Pre-concert Activities
Arrive 45 minutes early to participate in hands-on TUNETOWN pre-concert activities organized by the Friends of NAC Orchestra in the NAC Main lobbies. More than a concert, it's an interactive musical experience guaranteed to thrill music lovers of all ages! This special edition of pre-concert activities will include:
CANAL LOBBY STAGE (SATURDAY) & ORCHESTRA LEVEL (SUNDAY): Try your theatre skills with the Canadian Improv Games!
CANAL LOBBY STAGE: Let your imagination soar as you draw a mural, inspired by the music of a String ensemble from Canterbury High School! (SUNDAY)
ORCHESTRA LEVEL: Discover more about improvisation, music and Mozart at the Ottawa Public Library's reading corner.
ORCHESTRA LEVEL: Get your body dancing with Canterbury High School dance students!
MEZZANINE LEVEL: Try your theatre skills by participating in improv games led by Canterbury High School's Improv League!
MEZZANINE LEVEL: Participate in interactive musical activities with Music for Young Children.
AMPHITHEATRE LEVEL: Try out some of the string instruments that will be featured on stage!
AMPHITHEATRE LEVEL: Make a Mozart's craft!
AMPHITHEATRE LEVEL: Learn to play a Mozart tune on a set of handbells with the Kiwanis Music Festival.
ATELIER BELLE SHENKMAN & DESMOND SMITH: Enjoy a fun instrument-making craft and a string instrumental zoo with the Lotus Centre for Special Music Education (SATURDAY ONLY).
---
NACOtron presented in collaboration with Rogers TV
Rogers TV is very pleased to present NACOtron, in partnership with the National Arts Centre Orchestra. We hope you enjoy the giant images on the NACOtron screen as they capture and magnify the magic of these fabulous concerts.
---
National Youth and Education Trust
This program is made possible in part by the NAC's National Youth and Education Trust. The Trust is supported by supporters and patrons of the annual NAC Gala and the donors of the NAC Foundation Corporate Circle and Donors' Circle.