TD Ottawa Jazz Festival
Balázs Elemér Group and Tim Ries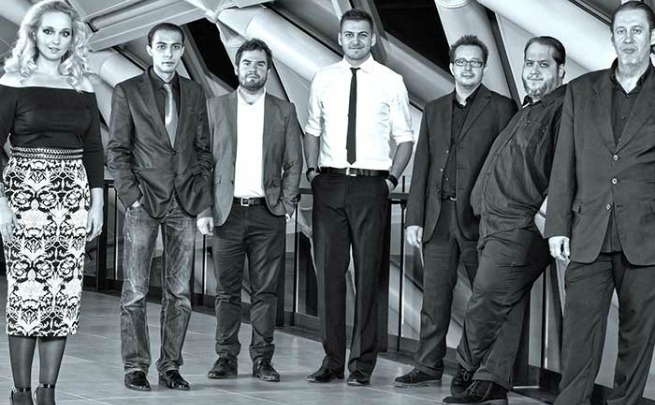 Featuring:
Elemér Balázs - Drums
Milán Szakonyi - Vocals
József Balázs - Piano
Áron Komjáti - Guitar
Krisztián Lakatos - Bass
József Czibere - Percussion
Tim Ries - Saxophone
The Balázs Elemér Group, one of the most popular jazz bands in Hungary, was founded in 2000 by Elemér Balázs, a jazz drummer of international reputation. The band of highly qualified jazz musicians has achieved great results at home, and has built upon its success through impressive performances at prestigious European jazz. The Group has created a strikingly unique melodious sound underscored by interesting rhythmic patterns and accentuated by a fascinating texture of the tonal contrast between the male and female lead-vocals. Their music is extremely versatile owing to their spirited blending of jazz and the folk-music of the region. Their music is ethno-jazz at its best, inspired by highly divergent musical cultures. This variedness characterizes their albums as well. Each of their records creates a completely unique atmosphere and encompasses a musical world of its own. According to critics the music of the Balázs Elemér Group is something one can enjoy in any mood or situation.
Here's how to access the Back Stage:
Arriving by car/parking
Please park in P2 in the K, L, M sections. Exit near the Rideau Canal and follow the pink signs that say Back Stage and the helpful staff who will direct you.
Arriving by foot/public transit
We recommend you use the Mackenzie King Bridge entrance. Follow the signs to the NAC entrance then look for the pink signs for Back Stage. Helpful staff will be there to direct you.
Parking for patrons with mobility issues
Please park on P2 in the K, L, M sections and exit near the Rideau Canal. Pink signs and staff will help you get to the Back Stage.
READ MORE