TD Ottawa Jazz Festival
The Thing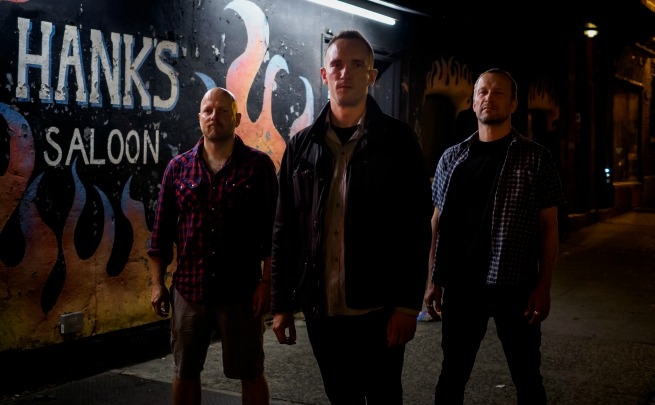 Mats Gustafsson - Tenor, baritone saxophone
Ingebrigt Håker Flaten - Double and electric bass
Paal Nilssen-Love - Drums
Speed-metal sensibility meets the Scandanavian avant-garde in The Thing. Dressed in t-shirts from Ruby's Barbecue in Austin, Texas, the trio—saxophonist Mats Gustafsson, bassist Ingebrigt Håker Flaten and drummer Paal Nilssen-Love—follows a no-holds-barred approach to music that takes its cues from artists as diverse as trumpeter Don Cherry, guitarist James Blood Ulmer and blues-rock duo the White Stripes. Formed in 2000 to perform Cherry's compositions in Sweden, the trio has collaborated with musicians like Joe McPhee, Ken Vandermark, Otomo Yoshihide and Thurston Moore. The band's latest album, Shake—its 13th—was recorded in 2015, and blends free jazz with funk rhythms. As one of the highest-profile artists in free jazz, Gustafsson has a broad following and The Thing brings together fans from the metal, noise music and avant-garde improvisation communities.
Here's how to access the Back Stage:
Arriving by car/parking
Please park in P2 in the K, L, M sections. Exit near the Rideau Canal and follow the pink signs that say Back Stage and the helpful staff who will direct you.
Arriving by foot/public transit
We recommend you use the Mackenzie King Bridge entrance. Follow the signs to the NAC entrance then look for the pink signs for Back Stage. Helpful staff will be there to direct you.
Parking for patrons with mobility issues
Please park on P2 in the K, L, M sections and exit near the Rideau Canal. Pink signs and staff will help you get to the Back Stage.
READ MORE