TD Ottawa Jazz Festival
Donkey Monkey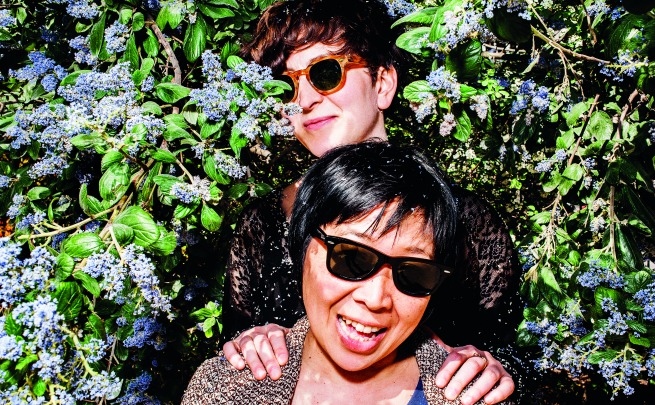 Eve Risser - Prepared Piano, Keyboard
Yuko Oshima - Drums, Electronics
French pianist Eve Risser (a five-year member of the French National Jazz Orchestra) is paired in this duo with Japanese rock drummer Yuko Oshima, who relocated to France in 2000. Together they make improvised explorations grounded in the shared and contrasting tonalities of their different musical backgrounds. The minimalism of the duo structure in which one player is a rock drummer means that the rhythm will be forceful, but in Donkey Monkey, Oshima is far beyond the mundane structural concerns of rock. Her drumming is by turns impressionistic, funky, mysterious, thundering and punctuating—while across it, Risser plays with restraint, looking for the best ways to insinuate her instrument through the shifting openings of rhythm. Donkey Monkey plays with continual aspiration for the unexpected, and they routinely find it in the dynamics between Risser's soft and coy notes snuck around Oshima's more anxious spasms of rhythm and percussion.
Here's how to access the Back Stage:
Arriving by car/parking
Please park in P2 in the K, L, M sections. Exit near the Rideau Canal and follow the pink signs that say Back Stage and the helpful staff who will direct you.
Arriving by foot/public transit
We recommend you use the Mackenzie King Bridge entrance. Follow the signs to the NAC entrance then look for the pink signs for Back Stage. Helpful staff will be there to direct you.
Parking for patrons with mobility issues
Please park on P2 in the K, L, M sections and exit near the Rideau Canal. Pink signs and staff will help you get to the Back Stage.
READ MORE