TD Ottawa Jazz Festival
Marcin Wasilewski Trio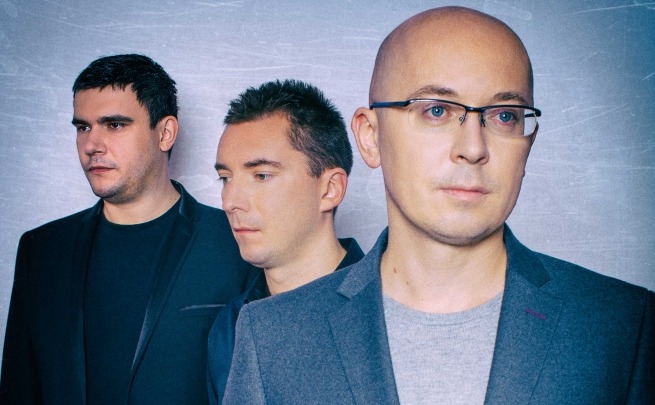 Featuring:
Marcin Wasilewski - Piano, leader
Slawomir Kurkiewicz - Double bass
Michal Miskiewicz - Drums
Active since the early 1990s, pianist and composer Marcin Wasilewski is the product of a Polish jazz lineage. His last release, 2014's Spark of Life, provides a modern update to the wide-ranging Polish jazz heritage, including original compositions alongside covers of such wide ranging artists as Herbie Hancock, a Slawomir Kurkiewicz arrangement of Grazyna Bacewicz, and "Message in a Bottle" by the Police. Those bookends are an intriguing introduction, though they lead directly back to the Polish merging of free jazz with elements of melodic tradition. This pairing of structure with anti-structure is a strange one, but it wouldn't be the first time that Polish artists made sense out of what would appear to be chaos. In the case of Wasilewski, his frequent collaborator saxophonist Joakim Milder, and drummer Michal Miskiewicz, the sweet spot between melody and chaos is rhythm.
Here's how to access the Back Stage:
Arriving by car/parking
Please park in P2 in the K, L, M sections. Exit near the Rideau Canal and follow the pink signs that say Back Stage and the helpful staff who will direct you.
Arriving by foot/public transit
We recommend you use the Mackenzie King Bridge entrance. Follow the signs to the NAC entrance then look for the pink signs for Back Stage. Helpful staff will be there to direct you.
Parking for patrons with mobility issues
Please park on P2 in the K, L, M sections and exit near the Rideau Canal. Pink signs and staff will help you get to the Back Stage.
READ MORE