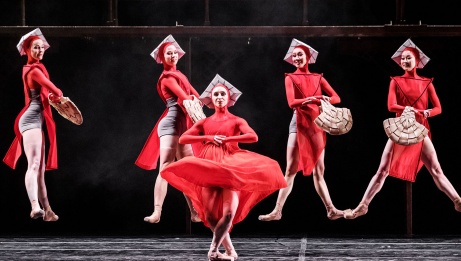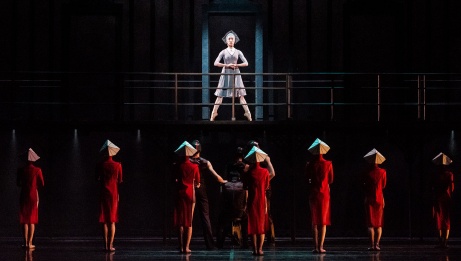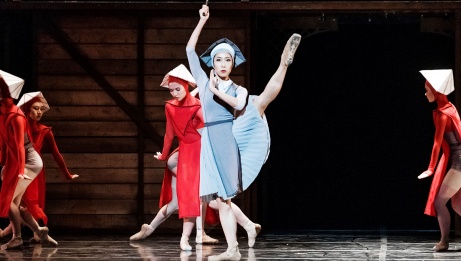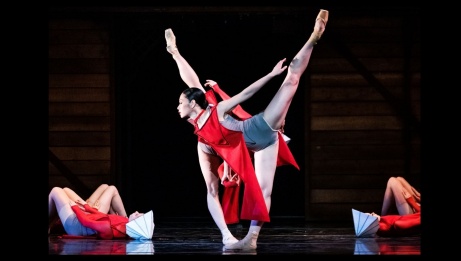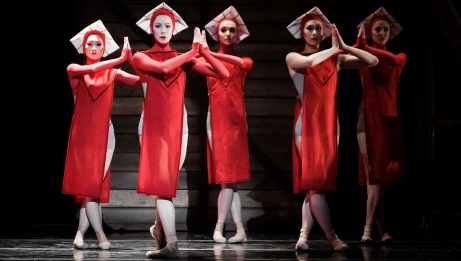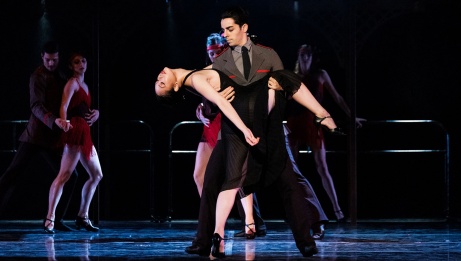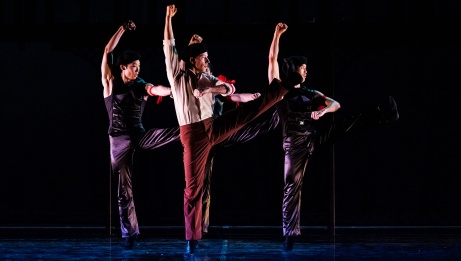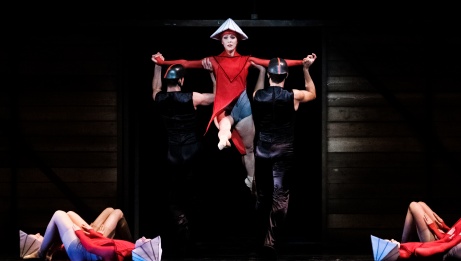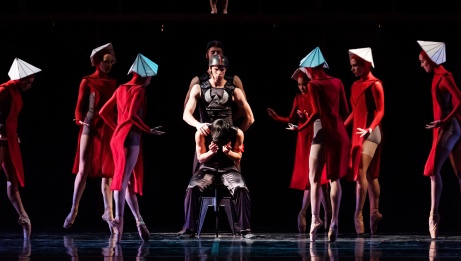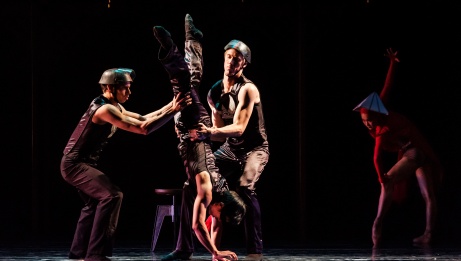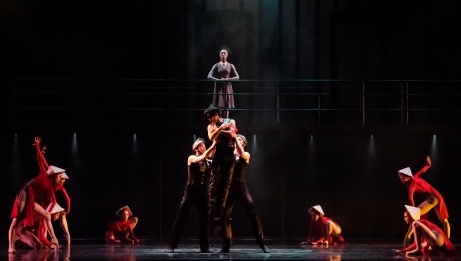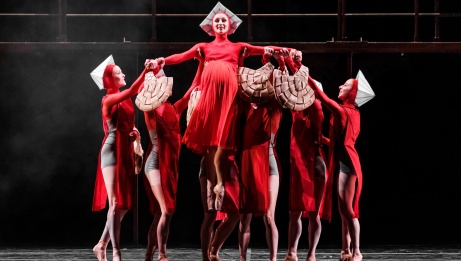 Dance
Ballet with Orchestra
Lila York's choreography has a life and quality of movement that holds your eye and your attention. The Handmaids' footwork and body lines make such striking pictures, there are few choreographers whose ballets stand out in the same way for me. What I love about this most though is that anyone can enjoy this production! Jessica Storoschuk, An Historian About Town
In-person event

≈ 2 hours · With intermission
In recognition and thanks for invaluable donor support, the NAC Orchestra and NAC Dance grant insider access to donors to audit a working rehearsal in Southam Hall. Often, an artist or member of the artistic team gives insights into the creative process and invites questions from donors. Seating is limited.
Featuring the NAC Orchestra
A bold retelling of Canadian author Margaret Atwood's award-winning novel The Handmaid's Tale brought to life as a contemporary ballet by choreographer Lila York. A dystopian tale set in a futuristic society that erases human rights—particularly women's rights— the work tells the story of Offred, the "scarlet handmaid" (concubine) of the Commander, master of a hierarchical and theocratic dictatorship.
This darkly romantic, edgy dance drama —performed on pointe —is a tour de force by the Royal Winnipeg Ballet. Everything about this ballet is entrancing: the dancers' extraordinary athleticism, impressive costumes by Liz Vandal, ingenious sets, and the stirring music of James McMillan and Arvo Pärt amongst others. Atwood's penetrating message, more timely and relevant than ever, shines through in York's finely honed world.
Returning to Southam Hall after its enthusiastic reception in 2015, this ambitious production is stronger than ever, reworked and refined. A powerful emotional experience!
Performance is approximately 2 hours including intermission