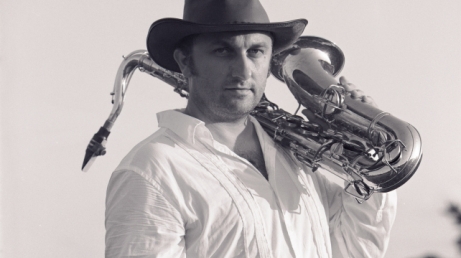 ""From the nostalgic to the personal to the eternal, it's the multiple layers of meaning on Down Home that make it special and ring with resonance. Much more than a musical travelogue, the disc suggests that home in fact is where Cancura's heart is, and that we as listeners are very welcome to enjoy" Peter Hum, Ottawa Citizen
Wordless stories of the deep south, gut wrenching cry of the old times, Petr Cancura & Down Home turns old black & white photographs into music.
Known for bringing together roots music and jazz, his critically acclaimed group from Brooklyn tackles the old-time acoustic blues and country... sounds like you're on the porch, off the beaten path somewhere in Mississippi... you will not be disappointed!
Down Home features a down to earth, fresh sounding music featuring some of the best New York musicians, notably Richie Barshay (Herbie Hancock, Chic Corea, Klezmatics) and Kirk Knuffke (Matt Wilson group) and leader Petr Cancura (Danilo Perez, Joe Morris). The music is beautiful, groovy, rich and rootsy.
THE BAND:
Petr Cancura - sax, clarinet, banjo
Richie Barshay - drums
Garth Stevenson - bass
Brian Drye - trombone, piano
Kirk Knuffke - cornet