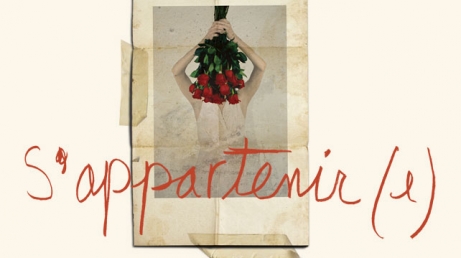 No one's tongue-tied here!

In fact tongues will wag tonight: a ready tongue, the mother tongue, a tongue-lashing, tongue-in-cheek. Cat got your tongue? No, he's the one who's speechless.
To mark World Theatre Day, Marcelle Dubois, Brigitte Haentjens and Anne-Marie Olivier will be organizing a spirited event that will celebrate language. The evening will feature women of letters, women of the moment, from here and elsewhere: Quebec City, Acadia, the Lower St. Lawrence, Montreal, Pessamit and the Ottawa Valley.
Slamming. Poetizing. Telling stories. Getting together.
S'appartenir (e) for a few more hours, to let what is said rush forth
and to let writing run free.
This zone of liberty, this space for women, reveals a diverse territory whose contours shift and slide as they give voice to the present.
The writers will be onstage, accompanied by two musicians and the guiding spirit of Catherine Vidal, who will be in charge of the presentation. It will be the final touch on a very colourful March 27, full of invigorating activities. We hope to see you there!
In concert words follow the steps of thinking;
It needed to be said, but won't be repeated.