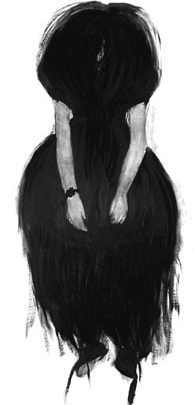 Down and Out, oil painting on paper
A rare opportunity to hear the silken voice of Jane Birkin on stage.
When Wajdi Mouawad and Jane Birkin, two passionately committed artists known for their highly original creative vision, met for the first time, each recognized in the other a kindred spirit motivated by the same immediate and whole-hearted humanity. The playwright was inspired to write a play especially for Birkin – Birkin as actor and as politically engaged inpidual with great compassion for the world and its inhabitants. La Sentinelle is a lyrical memorial to the suffering of those who have sacrificed their lives and their dignity.
Moral
The story would have us believe
That even if life seems fair and gentle,
We mustn't underestimate the fluctuations
That can lead to alienation.
No one is safe,
Until their dying breath,
From the threat of madness.
Written by Wajdi Mouawad
Performed by Jane Birkin
Originally produced for France Culture and premiered July 14, 2009 at the Avignon Festival
Produced by Au Carré de l'Hypoténuse–France and Abé Carré Cé Carré–Quebec