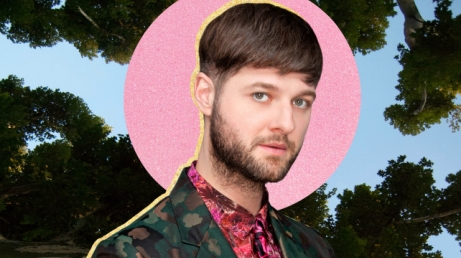 ** Please note that the concert has been moved to the NAC Studio on Wednesday, April 23rd at 7:30 p.m. For more information please contact the NAC Box Office. Ticket holders that cannot attend on April 23rd will be issued a refund at the Box Office until April 22nd. We sincerely apologize for the inconvininences.**
Pierre Lapointe's career took off in September 2001 when he won the top prize at the Granby International Song Festival. Less than three years later, in May 2004, he released his self-titled debut CD. Since then he's released a dozen albums, several of which have been distributed in France and Belgium, and in the past decade he's sold nearly half a million albums in Quebec alone.
Since his triumphant win at Granby in 2001, Pierre Lapointe has received 13 Félix awards presented by ADISQ (the Association québécoise de l'industrie du disque, du spectacle et de la vidéo) as well as the Prix Félix Leclerc, the Prix Rapsat Lelièvre, the Prix Charles Cros and the Prix Raoul Breton Sacem. His score for the film Le Vendeur, co composed with Philippe Brault, was nominated for a 2012 Jutra award. (The film earned Gilbert Sicotte the Jutra for Best Actor.)
His latest disc, PUNKT, released in February 2013, has sold more than 25,000 copies and was longlisted for the 2013 Polaris Prize. With this forthright album, Pierre Lapointe affirms his fondness for gentle provocation and his skill at interweaving language and music. With its mix of pop songs that are complex, disciplined and extremely personal, PUNKT offers up an engaging, one-of-a-kind musical experience for seasoned fans and newcomers alike.
Pierre will also perform material from his next album, Les Callas, scheduled for release in December. Watch this space!