The Chris Timms Comedy Cabaret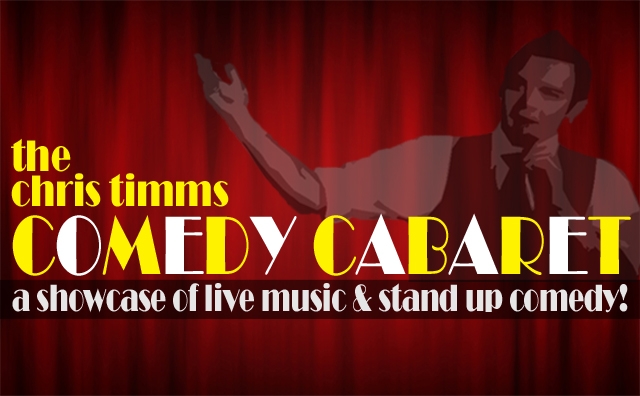 The Chris Timms Comedy Cabaret is a showcase of live music & stand-up comedy; promoting and supporting some of Canada's brightest rising stars! Hosted by comedian Chris Timms (voted Ottawa's favorite Comedian at the 2013 faces magazine SIG awards); featuring comedians Rebecca Reeds, Matt Watson & Adrian Cronk. With headliner Mike MacDonald (Just for Laughs) and musical guest Andrew Johnson! Along with pianist Andrew Watson filling the air with beautiful melodies before and after the show, it is a complete evening of exceptionally fun, uncensored live entertainment!
It's an old time cabaret with new age swagger. More than just a show… It's a really good show and the only one like it in Ottawa!
Have a drink, enjoy a show and support Canadian entertainment!
The Chris Timms Comedy Cabaret is a proud supporter of…
Dream Mountains Foundation & Ride For Dad
Sponsored by…
The Adult Fun Superstore & Fatboys Southern Smokehouse
The shows are uncensored and recommended for mature audiences.