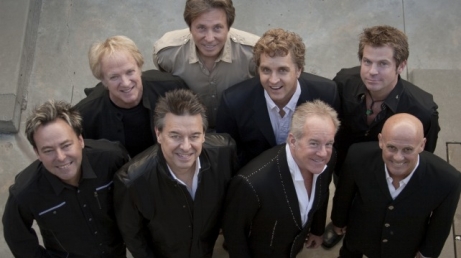 One of the most successful U.S. groups in rock history, Chicago, the self-described "rock and roll band with horns" began as a politically charged, sometimes experimental rock band and later moved to a predominantly softer sound, becoming famous for producing a number of hit ballads. They had a steady stream of hits throughout the 1970s and 1980s including: 25 or 6 to 4, Saturday in the Park, You're the Inspiration, Does Anybody Really Know What Time It Is, Beginnings, Colour My World, Feelin' Stronger Every Day, If You Leave Me Now…To Name A Few.
Throughout its remarkable career, Chicago has sold more than 122 million records, scoring 21 Top Ten singles, 11 Number One singles, 5 Gold singles. and 5 consecutive #1 albums… 25 of their 32 albums have been certified platinum. Chicago is the first American band to chart Top 40 albums in five decades – a landmark accomplishment.
People have always wondered about the name Chicago. One simple sentence from the liner notes of the very first album eliminates any question as to their identity. If you must call them something, speak of the city where all save one were born, where all of them were schooled and bred. Call them Chicago.
The band's numerous lifetime achievements include multiple Grammy Awards, American Music Awards and a star on the Hollywood Walk of Fame along with an established reputation for powerful live shows.