Borealis Records and the Ottawa Folklore Centre present
CanadAfrica - Canadian Roots meets African Roots
CD launch of "Where's the One"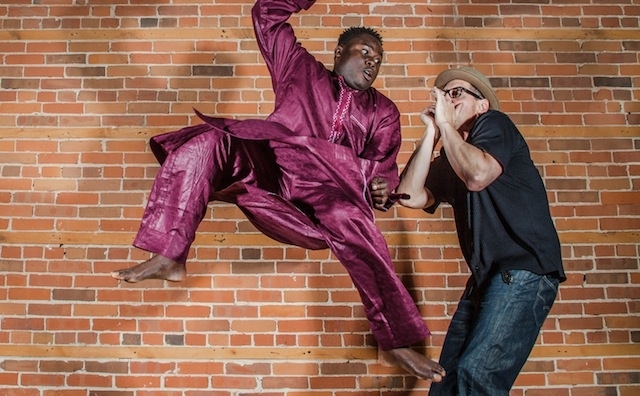 CD Launch of "Where's The One" with Special guest - Michael Jerome Browne

CanadAfrica is the meeting and collaboration of two passionate musicians; Canadian Mike Stevens and Ghanian Okaidja Afroso. On 'where's the one" these two master musicians (Stevens – Harmonica and vocal, Afroso – Guitar, cajon, gyil, gourd and vocal) have created a place for the complex interlocking rhythms of Africa to meet with the soulful and rich melodies of North American blues and country. The melding of these two musical cultures has created new music that is truly stunning.