Whose Solo Is It Anyway?
Ottawa Jazz Orchestra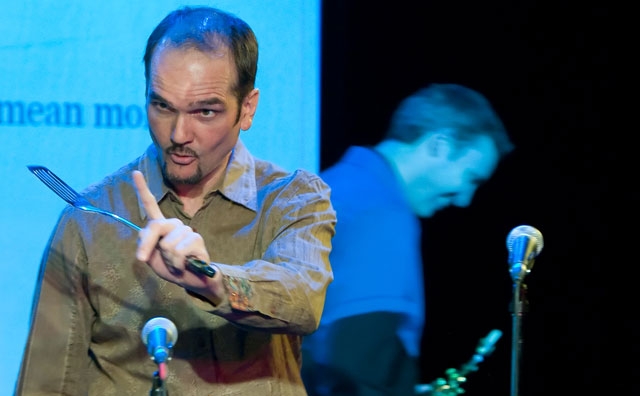 Returning for the third time by popular demand. Chamber music meets improv theatre meets free jazz in this unique evening of audience-directed musical improvisation. Eight musicians from the Ottawa Jazz Orchestra will improvise an entire evening of music. No script, no safety net. Just the musicians and the audience and a set of musical games. A highly-entertaining evening of laughs, musical mayhem and mystery multimedia.
The Ottawa Jazz Orchestra, led by bassist Adrian Cho, has garnered widespread acclaim from both critics and audiences for its highly entertaining, innovative and educational presentations of jazz-centric music. In the past seven years the OJO has performed over thirty highly-acclaimed concerts presenting premieres of seminal jazz works with guest dancers, actors and visual artists. The ensemble has become sought after by event organizers for it's unique presentations, is the darling of the swing dance community and has performed in three of the most prestigious series at the Ottawa Jazz Festival.
For more information , please visit the Ottawa Jazz Orchestra website at http://www.ottawajazzorchestra.com
The Ottawa Jazz Orchestra gratefully acknowledges the financial support of the City of Ottawa.