Just For Laughs Presents
John Cleese
Last Time To See Me Before I Die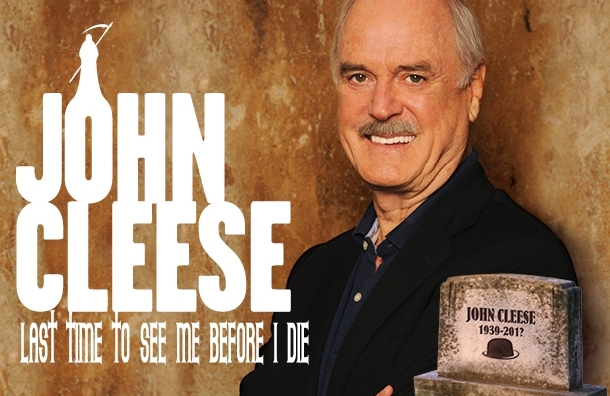 **NEW SHOW DATE ADDED! Sunday, September 22 at 7:00 p.m. On sale May 27th at noon.**

In Last Time To See Me Before I Die, Cleese will regale fans with stories and exclusive clips from his illustrious 40-year career, before submitting to an extended questions and answer period with members of his audience. Canadian comedy fans simply cannot afford to miss this once-in-lifetime, John's specifically, to get up close and personal with a true living legend before he, you know, dies*.
One of the most influential and important comedic voices in entertainment history, Cleese is a founding member of Monty Python, and responsible for some the most iconic films and television comedies ever made, including: Do Not Adjust Your Set, And Now For Something Completely Different, The Ruttles, Life Of Brian, Meaning Of Life, and Fawlty Towers. John has also starred in such major Hollywood hits as A Fish Called Wanda, Silverado, Fierce Creatures, as well as multiple instalments of the Harry Potter and James Bond franchises.
*No one actually knows when John Cleese is going to die. We mean, presumably he will someday. But he's not suffering from any kind of illness or disease, nor is anyone planning to kill him. At least, not as far as we know.